Real Estate Inventory Remains Tight in Lower Price Points
November 17, 2014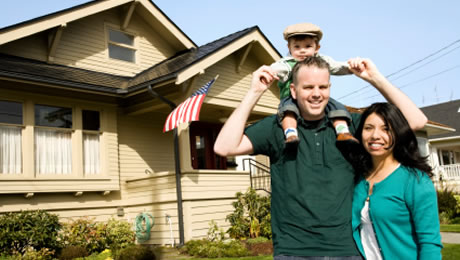 Looking back at missed opportunities from the months following the recession, many prospective home buyers are wringing their hands and thinking, "I should have bought something then." Who could have predicted the multitudes of investors and cash buyers who swooped in and snapped up loads of single-family homes? Unfortunately many of those steal deals were properties that would have been ideal and affordable for first-time buyers. Even though there were millions of distressed properties, purchases by investors depleted housing inventories across the country. Now, many major metro areas are feeling the pinch of rising home prices and limited units that are deemed affordable. Unfortunately, another common problem among the lower priced properties is that sellers are still underwater and forced to stay put.
Now as 2014 comes to a close, the chief economist for the National Association of Realtors (NAR), Lawrence Yun, is crunching the numbers to see how things will wrap up. Yun published the information in the November issue of RealtorMag:
By the end of November, the nation's total inventory of single-family homes is expected to be around 2.3 million. The national median for home prices stands around $220,000.
In the area of confidence levels, it was moderate to weak. NAR members were asked to rate their perceptions on current conditions, the next six months, along with buyer and seller traffic. The current conditions score was 60 and then 61 for the 6-month expectation forecast. A score of 100 reflects a strong confidence level. Buyer traffic had a level of 55 and seller traffic was viewed as slow, with a rating of 44.
Of course another concern on the minds of home buyers is where the economy and mortgage rates may be headed. In another piece for the NAR's publication, Yun affirmed that those considerations look positive even in light of Federal Reserve Chair, Janet Yellen's announcement that the end of 2014 will also see the end of the economic stimulus program known as "quantitative easing." However, Yun affirmed that a variety of factors are lining up in a positive way for future home buyers. He noted, "Mortgage rates haven't budged, remaining at historic lows throughout the year amid economic growth that has generated 2.5 million net new jobs over the past 12 months and a record high stock market."
Yun also enumerated several factors that could be holding interest rates down. In addition to concerns over the Middle East and the situation in Ukraine, plus a weakening economic picture in Europe, funds from a healthy bond market and a continuing low rate of inflation are keeping interest rates in check.
Although the 4 percent interest rate was a constant for most of the year, Yun acknowledged that sooner or later, rates will go up. He predicts that this will happen sometime next year and expects them to cross into 5 percent territory and advance to 6 percent by 2016. Yun meets this prospect with optimism and explains, "Job creation and the accompanying rise in consumer confidence, along with some loosening of underwriting standards, might more than compensate for the rising rates."
See which states have the largest inventories of homes on the market here: http://www.zillow.com/homes/for_sale/