Home equity on the rise but many homeowners still underwater
November 19, 2014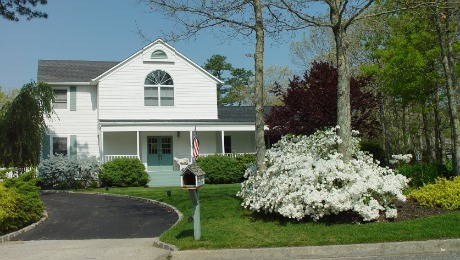 A story from the Los Angeles Times in early November revealed that many of the nation's homeowners are still nervously eyeing home appreciation rates. In spite of their healthy increases throughout 2013, it appears that trend has slowed. What that means is that many U.S. homeowners are still underwater – owing more on their home loans than their properties are worth.
The underwater situation improved so much last year that it was called an "equity boom." According to L.A. Times' contributor, Kenneth Harney, this phenomenon, "added an estimated $1.6 trillion to the personal net wealth of American homeowners in the last year."
Economists and housing market analysts speculate the rise in home appreciation rates has not done an about face – it has just slowed a bit. At any rate, 2014's third quarter residential real estate data from the Federal Reserve shows that the nation's home equity holdings were up by $177 billion. Although this sounds impressive, consider that in Q2 they were up by nearly half a trillion at $452 billion.
As a whole, these developments are significant because they impact all U.S. homeowners. Remember that when you buy a home and take out a mortgage, the monthly mortgage payments are how you begin paying the money back. Home equity is the amount of money that has already been paid off against the home's total value. In other words, it is the portion of the home that you own. In time, as the balance of the borrowed amount decreases, a homeowner's equity total goes up. The equity is like a savings account. It is dependent on appreciation rates and is subject to change depending on the housing market.
How many homeowners are underwater?
The latest information from RealtyTrac shows that 15 percent of all borrowers with a mortgage are still underwater in that they owe a minimum of 25 percent or more on the balance of their loan total than their homes are worth. According to RealtyTrac, "Underwater home owners have an outstanding balance of $375,000 or more on a $300,000 property, or average outstanding balance of $500,000 or more on a $400,000 house." Being in debt to the tune of 75 to 100 thousand dollars is a daunting prospect to say the least.
In terms of housing units, it is estimated that there are still more than 8 million properties that are underwater by 25 percent or more. Homeowners are hesitant to sell or refinance when property values are down because they would lose even more money. So, they sit tight and hope for the best.
Which states have the most homes with negative equity?
The L.A. Times article went on to pinpoint where in the country the majority of the underwater homeowners reside. It may be surprising to learn that some of the states that suffered the most during the financial crisis, namely California and Arizona, are not at the top of the list. Instead, the states with the highest numbers of homes identified as negative equity properties are: Nevada: 31%, Florida 28%, Illinois 26%, Michigan 25%, Rhode Island 22% and Ohio 20%.
In his article, Kenneth Harney acknowledged that although Arizona has inched back up, 18 percent of all the state's mortgages remain in negative equity. The national average rate of 15 percent falls along the midpoint with California coming in below the mark with an underwater average of around 12 percent. This is a commendable feat considering how bad things were for The Golden State after 2008.
Home appreciation may have slowed since last year, but is that necessarily a bad thing? According to Harney, "The slowdown in prices nationwide is healthy. More modest growth in list prices means more potential purchasers can afford your house when it's time to sell."
In retrospect, the positive equity flow last year bulked up the personal net worth of American homeowners by about $1.6 trillion.
If slow and steady wins the race, then things must be on the right track. The L.A. Times noted that outstanding mortgage debt for American borrowers is considerably down for the 2009 figures. Even better, RealtyTrac says that 1 in 3 homes are paid for and there are close to 11 million homeowners who have built up 50 percent equity or more.
Subscribe To Our Newsletter
Sign up with your email address to receive news and updates.