The Pros and Cons of Buying a Short Sale
November 24, 2014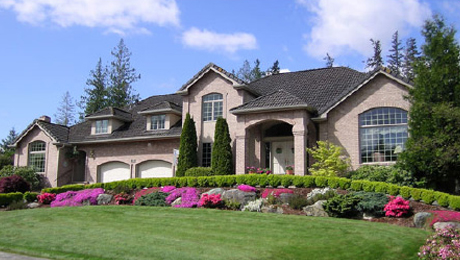 Think the short sale ship has sailed? (Try saying that three times-fast) But seriously, buyers across the U.S. who thought they missed out on some serious steal deals in the way of short sales are discovering that there are still plenty out there.
A short sale takes place when a homeowner owes more on the outstanding mortgage than the home is worth. The mortgage company or bank agrees to allow the property to sell for "short" of the amount that is owed. Although this causes the bank to take a loss on the deal, this type of transaction is viewed as a better choice than going into foreclosure – both for the bank and for the homeowner. That's because a short sale does not damage one's credit score as much as a foreclosure does and the bank will likely lose less money on a short sale than it would on a foreclosure. Additionally, it opens the door for buyers who are looking for a good deal on a house, so in a way, a short sale can be beneficial for all parties involved. However, with the benefits of a short sale, there are some drawbacks.
Any buyer considering participating in a short sale should be aware of these issues:
1. Short sales can take a long time.
The term "short sale" is a bit misleading. The bank or lender holding the mortgage must approve the offer, instead of just the seller. The property can end up in escrow for months and months. In the meantime, a better property could come on the market and the hopeful buyer is tied up in red tape on the short sale. For that reason, it pays to have an experienced real estate agent on board.
2. They are sold as-is.
Unlike a traditional home purchase, the buyer of a short sale is unable to negotiate on price in exchange for needed improvements, repairs, or updates.
3. Make sure the lower price is really worth it.
Many buyers are willing to ignore these points because they feel getting a home for a much lower price makes it worth it. However, they will need to factor in the local market conditions, such as inventory, home prices, appreciation rates and how fast homes are selling, aka "DOM" or days on market.
4. The good deal factor can be influenced by the market conditions.
When properties are being sold well above the list prices and market value, those looking for short sale opportunities could end up on top. If short sale homes can only be purchased for prices in line with the current market value, then it may be better to focus on traditional listings.
5. Less competition.
A definite plus with short sale listings is that there is not nearly as much competition. Because so many prospective buyers are also first timers, they tend to shy away from anything that's not a standard transaction.
6. Don't overlook needed repairs.
Anyone thinking about a short sale should be aware that all too often, the disgruntled former homeowners have taken their frustrations out on the home. There have been numerous horror stories about sabotaged appliances and hidden damages left by angry parties. Another concern is that because of the owner's financial problems, these types of homes are often in sad states of disrepair. Are you handy or have the extra funds to make things right?
7. Home inspections are a must.
Banks are not required to reveal disclosure information like a seller in a traditional property sale would have to do. This includes legal and insurance information. Even though short sellers must complete a disclosure form, as already mentioned, they may not be up to speed on routine maintenance. It may not always be obvious that something costly to replace, such as a roof or furnace, is on its last legs. That's why in a short sale, a home inspection should always be done. Anxious buyers should never skip this step – even if they are experienced with the ins and outs of home ownership. A home inspection can reveal a lot of hidden problems such as, mold, mildew, termites, or electrical issues.
8. Research the community, get neighbors' opinions if possible.
It might be a good idea to chat with a few of the neighbors in order to cover all the bases towards finding out what type of situation you are getting into. They may have some extra insight or knowledge of the home's condition, the neighborhood's best/worst features, and so on.
Subscribe To Our Newsletter
Sign up with your email address to receive news and updates.