Existing Home Sales Bounce Back in September
November 28, 2014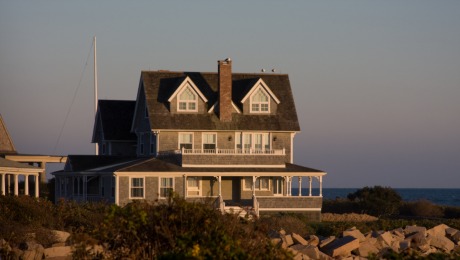 As they always do, the National Association of Realtors is keeping close tabs on the state of the nation's housing market. In a recent press release from the NAR's official newsletter, it was reported that September home sales made it the best month of 2014, so far. According to the article, the Midwest was the only region that did not experience gains in home sales.
The organization examined data on total existing home sales, which accounts for single-family homes, townhomes, condominiums and co-ops. In September, that sales figure rose by 2.4 percent for a seasonally adjusted annual rate of 5.17 million. That was quite a gain from the mark set in August of 5.05 million. However, it signals a change from one year ago, when the September existing homes sales figure was 5.26 million units. Percentage wise, the 2014 number was down in the y-o-y analysis by 1.7 percent.
The NAR's chief economist, Lawrence Yun, was still pleased with how well things went in September. He interprets the slight slow down as a sign that the bulk of investors have already scored the steal deals and now there is more room for traditional buyers. Yun made the observation that fall is often a time when inventories are low after the busier months of spring and summer. He also explained that, "Low interest rates and price gains holding steady led to September's healthy increase, even with investor activity remaining on par with last month's marked decline."
There was more good news in respect to the median home price figure in September as well! It was $209,700 for all home types. This represents an impressive y-o-y rise of 5.6 percent. Even better, it marks the 31st consecutive month of gains in home prices.
Here are a few more points the NAR newsletter brought to light:
In September the inventory for homes for sale stood at a 5.3-month supply or around 2.30 million existing units. A year ago, the number was 2.17 million.
Cash sales for home purchases accounted for 24 percent of the transactions in September compared to September 2013, when the total was 33 percent. Among the buyers identified as investors, 63 percent paid cash.
In September, interest rates were at 4.16 percent and lower than the y-o-y rate of 4.49 percent.
Information from Freddie Mac reveals that the average commitment rate for a 30-year fixed rate mortgage was up for the first time in four straight months.
September marked the third consecutive month that first-time home buyers comprised just 29 percent of the total share of existing home sales.
Sales for distressed homes went up 10 percent in September from the August figure of 8 percent. They are down 14 percent from September 2013. According to the report, "Seven percent of September sales were foreclosures and 3 percent were short sales. Foreclosures sold for an average discount of 14 percent below market value in September (same as in August), while short sales were discounted 14 percent (10 percent in August)."
The average Days on Market figure for September was 56-one year ago the DOM was 50.
How each region of the U.S. fared in September:
Midwest
Existing-home sales dropped 5.6 percent to 1.17 million in September, and remain 4.9 percent below September 2013. The median price in the y-o-y view in the Midwest was $165,100, up 4.9 percent from 9/2013.
Northeast
It was a mixed bag with existing-home sales in the Northeast falling 1.5 percent for a total of 680,000. This is 1.4 percent lower than last September. The median price in the Northeast was $249,800, which is 4.8 percent higher than a year ago.
South
Things continued to heat up thanks to a 5.0 percent rise in existing home sales, which resulted in an annual rate of 2.12 million in September. That puts things 1.4 percent above September 2013. The median price in the South was also on the rise-$180,900, up 5.1 percent from a year ago.
West
Sales were booming, and rose 7.1 percent from August, but still 4.0 down from 9/2013. The median home price here came in at $294,200, which is 4.0 percent above September 2013.
Subscribe To Our Newsletter
Sign up with your email address to receive news and updates.