Short Sales and Foreclosure Sales at Lowest Level Since 2011
December 1, 2014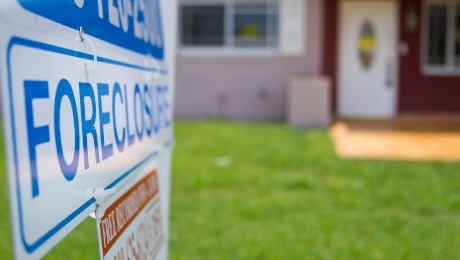 After the close of the third quarter, RealtyTrac published the findings from its latest housing report. The firm's "Q3 2014 Residential and Foreclosure Sales Report" revealed the following: "U.S. residential properties, including single family homes, condominiums and townhomes, sold at an estimated annual pace of 4,402,741 in September." This total represents a 1 percent decline from the August totals and a 19 percent drop from this time last year.
Since 1993, RealtyTrac has compiled data and been an online marketplace for distressed properties. For the purposes of its analysis, it defines residential property sales as those that include, single-family homes, condominiums, townhomes, and co-ops. Multi-family properties are not included. The firm also tracks foreclosures, distressed properties, short sales, and bank owned listings.
Sales may be sluggish but that's not the whole picture. Other big news the latest study brought to light is that the U.S. median home price continues to rise and September marked the 30th consecutive month of this welcome increase. The downside is that 59 percent of the nation's metro areas experienced only single-digit annual home price appreciation in September.
See related post: "5 Cities with Thriving Real Estate Markets"
In terms of numbers, the median price of U.S. residential properties stood at $195,000 in September. This figure includes distressed and non-distressed homes. Again-good news/bad news: this is up 15 percent in the y-o-y view, but a sad 1 percent increase from August. But wait, more good news: the 15 percent rise in the median home price marks the best annual increase since October 2005. Remember 2005? Bush was in office, the nation was still reeling from the news about Hurricane Katrina, Ben Bernanke had just been named as the head of the Federal Reserve and "Mr. and Mrs. Smith" and "The Chronicles of Narnia" were in theaters.
RealtyTrac's VP, Daren Blomquist provided his take on these recent findings. He explained, "Median home prices nationally in September were boosted by a new low in the share of distressed sales during the third quarter, resulting in fewer home sales on the lower end. The share of homes selling above $200,000 is up 7 percent from a year ago, and the share of homes selling above $500,000 is up 15 percent from a year ago." So…a little more good news!
The firm's analysts also pinpointed the regions of the country where things are popping in terms of home appreciation rates. The Midwest, Southeast and Inner California areas appear to still offer affordable buys for aspiring homeowners as well as investors. Blomquist observed that other markets that saw lightening speed home appreciation in the last few years are leveling off and have, "now settled into a more sustainable pattern of single-digit appreciation."
Among the markets that have slowed down in terms of appreciation rates, RealtyTrac cited Los Angeles, Phoenix, San Diego, Denver, and Portland. In 59 of the 102 metros with populations of 500,000 or more, median home prices improved at a margin of less than 10 percent in the y-o-y view.
Market watchers do not seem particularly concerned with this state of affairs. Many agree that it was inevitable and appreciation rates will round up on the positive end over time. A Denver area realtor, Doug Dodds, who is with the Re/Max Alliance office reflected, "We are experiencing the normal seasonal slowdown, but the market is still very strong in Northern Colorado. Our feeling is that prices will not deflate but rather level off at least until spring."
And shouldn't other areas have a turn with improving home appreciation rates? Of course RealtyTrac has identified them as well:
Detroit, MI-35 percent
Austin, TX-28 percent
Cincinnati, OH-27 percent
Cleveland, OH-25 percent
Stockton, CA-21 percent
Miami, FL-18 percent
Charlotte, NC-15 percent
As for short sales and bank owned sales, they were at their lowest point in September since 2011's first quarter. Although the third quarter of 2014 saw 12.7 percent of home sales in the distressed category, that figure is down from last year's Q3 rate of 14.5 percent. The highest number of short sales and distressed sales were in Las Vegas with 34.9 percent, Stockton, CA with 31.8 percent, Modesto, CA with 31.2 percent, Lakeland, FL with 26.1 percent and Jacksonville, FL with 26.1 percent.
Blomquist observed that among distressed property sales, the sellers are extremely motivated. He also explained that whether banks or underwater owners are selling them, the average discounts on these types of homes are substantial.
Subscribe To Our Newsletter
Sign up with your email address to receive news and updates.