NAHB Remodeling Market Index Reclaims All Time High
December 3, 2014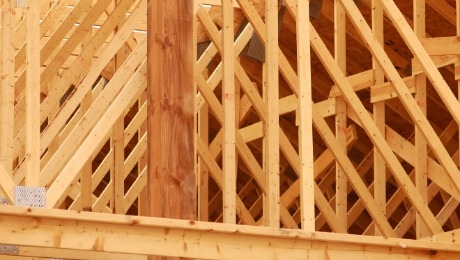 Before reviewing the statistical details for this article, let's consider the factors that motivate homeowners to renovate or remodel a property in the first place. There are those who are motivated to put their homes on the market or possibly have already done so. Either through the advice of a friend, Realtor, appraiser, home inspector, and for those who've listed previously – unenthusiastic foot traffic, it comes to the homeowner's attention that the home needs a few changes. Otherwise it will be impossible to grab the attention of most aspiring buyers.
Someone who has happily resided in the same place for the last ten years or more may have no idea that savvy home buyers usually have a list of must-haves. Typical items on such a list may include, hardwood floors, solid surface countertops, a kitchen island, stainless appliances, EnergyStar rated doors and windows, and other extras, like sunrooms, decks, porches, or patios.
The next groups of remodelers include owner occupants who just want to improve or update their homes and investors who are buying and flipping. Interestingly enough, the last recession caused many to stay put, because of negative equity situations and slower than usual home appreciation rates. In other words, it was a buyer's market. And…a lot of those buyers were house flipping investors. Considering all of these scenarios, no wonder the National Association of Home Builders announced that, "The Remodeling Market Index (RMI) reclaimed the high-water mark of 57 on the third quarter of 2014." Please note this is the sixth month in a row that this reading has been above 50.
To put the latest score in perspective, consider that a score below 50 implies that those in the remodeling market are reporting a decline in projects. In the fourth quarter of 2008, the RMI was a devastating 22. Through much of 2011 and some of 2012, regional scores improved to the low to mid-40s. A score of 57 is happy news for thousands of remodeling builders and subcontractors everywhere, not to mention suppliers of everything necessary to complete home improvement projects. Doubly good is the fact that the RMI also measures projections about future remodeling activity.
Paul Sullivan, who is the NAHB's chairperson for the remodeling sector had this to say about the news: "Most remodelers remain confident that the market is improving as home owners undertake renovations, large and small. The consistency and longevity of positive RMI readings are in line with the gradual recovery of the housing industry."
The four subcomponents that the RMI measures are bid requests, the amount of work obligated for the next three months, backlog of jobs and appointments for proposals. In this quarter, the current market conditions component of the RMI increased one point to 57. In the categories of large additions as well as smaller remodeling jobs a 2-point increase took place, with readings of 56 and 58, respectively.
Economists and housing market analysts base many of their predictions on this type of actual data. In looking at a spreadsheet that includes all of the RMI readings over an 8-year period, it's easy to see why the general consensus is that the U.S. housing industry is back on track.
David Crowe, the chief economist for the NAHB, reflected, "The stabilization of the RMI in the mid-50s for more than a year demonstrates the slow, steady recovery of the housing industry that we expect to continue. The major headwind to a stronger recovery is a shortage of qualified labor and subcontractors in some parts of the county, making if difficult for remodelers to employ carpenters and finish projects as quickly and economically as many of their customers expect."
As for the types of projects and clientele who are employing those in the remodeling work force, here's a look at the third quarter breakdown and scores-remember these are not percentages, but rankings on a 1 to 100 scale, with 50 or higher considered positive:
Major Additions and Alterations-56
Owner Occupied-61
Rentals-47
Minor Additions and Alterations-58
Owner Occupied-64
Rentals-46
Future Market Indicators-58
Calls for bids-57
Owner Occupid-64
Rentals-43
Amount of Work Committed to for Next 3 Months-56
Owner Occupied-63
Rentals-41
Backlog of Remodeling Jobs-59
Appointments for Proposals-57
Subscribe To Our Newsletter
Sign up with your email address to receive news and updates.