Guide to Holiday Tipping for Homeowners
December 19, 2014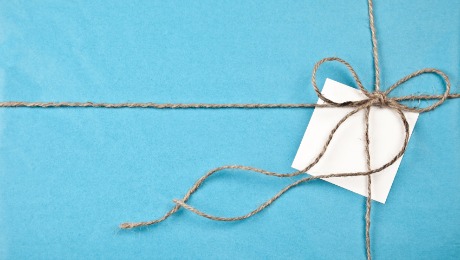 In this season of giving, it can be very confusing as to just who we should be remembering. Then there is the question of what is appropriate in terms of the type of gratuity or gift and its monetary value. Homeowners may have a particularly tough time with this due to the amount of outside assistance they receive from a variety of folks, from landscapers to mail carriers to the pool guy! Thankfully, the popular etiquette website, EmilyPost.com, has come to the rescue!
Named after the American author well-known for writing books on etiquette, the first bit of advice offered up by the site is to only give if it feels good. In other words, you should not feel obligated. When you decide that tipping service workers is something you'd like to do, designate a budget. The amount you come up with will in turn determine the type of gift or gratuity you will be able to give.
If you wanted to give cash, but realize that the money will have to be spread embarrassingly thin, consider homemade presents. In choosing which items to make, consider who will be receiving them to ensure they will be useful and appreciated. For example, a mail carrier or UPS delivery driver might like a scarf or DIY hand or neck warmers. See a great example here.
The landscaping crew (of maybe young, single guys) would likely welcome prepared food gifts, like some home cooked soup, freshly baked bread or cookies. Finally, a thoughtful card is another way to express your gratitude. EmilyPost.com stresses that regardless of which route you take – homemade gift or something else, a card is always a necessary part of the plan. A personal expression of thanks is something that everyone likes to receive!
For homeowners who regularly include a tip as part of their routine "thank-you," a holiday gratuity is not really necessary. Instead, a small gift is just fine. Another consideration is the frequency of service and the quality of the work or effort that is put forth. The interpersonal relationship between you and the individual in question should also be noted. For example, have you developed a friendship over time or barely know the individual? Another point the etiquette pros point out is that it appears that routine holiday tipping is something that is more of an expected practice in large metro areas. However, no matter where you live, we are nonetheless in the season of giving.
In an effort to provide suggestions and guidelines for the ball park range homeowners should consider in the form of presents and cash tips, here's the lowdown:
Nanny or au pair – A thoughtful gift from the kids, can be homemade-and up to one week's salary.
Regular babysitter – Ditto on the gift from the kids, plus one evening's pay.
House cleaner – Up to one weekly or monthly rate depending on how often the individual works for you, plus a small gift.
Dog walker/pet sitter – Up to one weekly charge or hourly session rate.
Pool Cleaner – Give cash in the amount of one full session.
Full time caregiver – One month's wages plus a personal gift.
Mail Carrier – Because they are government employees, mail carriers are only allowed to accept small gifts. They may not accept cash, checks or gift cards. According to the official U.S. Postal Service, here is what is allowed: Snacks and beverages or perishable gifts that are not part of a meal or small gifts that are no more than $20 in value. Perishable items that are worth more clearly more such as large fruit baskets or cookie tins, should be shared with the entire branch.
Garbage/Recyclables Collector – Small gift or cash in the amount of $10 to $30 for each crew member.
Newspaper Carrier – Cash gift in the amount of $10 to $30
Package Delivery Workers – Small gift valued at $20 or less. Cash tips are discouraged according to UPS and FedEx.
Yard and Garden Workers – Depending on how often they come, $20 to $50 each. Weekly workers should receive more than those that come once or twice a month.
Other Posts You Might Enjoy
Snow Removal Tips
America's 10 Most Caring Cities
Subscribe To Our Newsletter
Sign up with your email address to receive news and updates.