Millennials and Their Beliefs about Mortgage Lending
December 27, 2014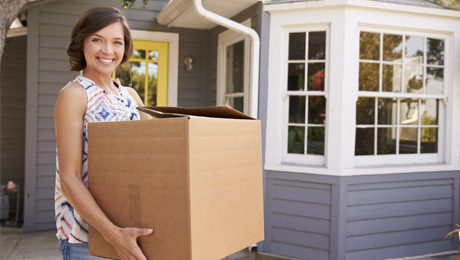 Millennials represent the next large wave of potential U.S. home buyers. The group, known as "Generation Y" was born between 1979 and 1995. Collectively, they have truly observed some of the most significant changes and economic ups and downs that the nation's housing market has ever experienced. After 2008, these young adults were inundated with news stories regarding foreclosures and other economic woes brought on by the housing dilhemma. As a result, many Millennials formed some very definite opinions about the ins and outs of home ownership and the mortgage lending institutions that makes it a possibility for millions.
Of course housing industry professionals and economists have high hopes for Millennial first-time home buyers. Certainly the stage is set for them to swoop in, take advantage of super low mortgage rates and take the economic recovery over the finish line. Or is it? Even though findings from Zillow show that, "roughly 42% of Millennials say they want to buy a home in the next one to five years, compared to just 31% of Generation X", there are a few commonly held myths on mortgage lending that Millennials share that could be preventing them from taking the first steps toward getting a mortgage.
Common Myths Millennials Believe About Mortgages
It is very difficult to obtain a loan for a house: Millennials have been hearing and reading a lot about how lending guidelines have become tougher. It has prevented many of them from even attempting to establish their eligibility for a mortgage program. Hopeful young home buyers should first get the facts from a reputable lender. After all, meeting with a mortgage professional could open the door to possibilities they did not even know existed.
Knowing your credit score is not important: This is a stumbling block that often trips up first-time home buyers. They falsely assume that just because they have secured the 20 percent down payment and have a steady income, they will automatically be granted a loan. You can find out more about understanding your credit score here.
Being preapproved and prequalified is the same: Au contraire! Any serious home buyer should understand the difference between getting prequalified and preapproved. Gaining the "prequalified" status is really just the result of a mortgage lender's estimate of what a borrower may be able to afford. While prequalification does have its place, in that it is a good way to establish your information with a lender, it is basically inconclusive as far as telling you whether or not you will actually be approved for a home loan. Failing to be preapproved can prevent a buyer from being taken seriously which can turn a seller off. When presented with two offers, one from a preapproved buyer and the other from a prequalified buyer, a seller is much more likely to accept it from someone who has jumped through a few hoops to become preapproved.
It is better to find a house first and then speak with a lender: Joy riding through town shopping for property is usually a pleasant, if not exciting, endeavor. However, a future home buyer would do better with a visit to a reliable mortgage lender first! A realistic financial discussion that focuses on one's current and projected fiscal status is a real step towards identifying a home shopping budget. Chatting with a lender will also clue first time home buyers into the many hidden costs of a home purchase.
A 20 percent down payment is a must: In a bare bones discussion on the home buying process, a 10-20 percent down payment is usually referenced as standard. However, even though lending guidelines did tighten up a bit in recent years, a number of special mortgage programs were also created to make it easier for qualified borrowers to achieve the goal of home ownership. Because everyone's situation is unique, it always pays to speak with professional mortgage lender to find out what you may be eligible for. Just remember, the lower the downpayment, the higher the monthly payment.
Don't buy a home unless it has all of your "must-haves": Thanks to a steady stream of reality TV shows that focus on home buying, decorating, renovating, and updating, the Millennials often hit the house hunting trail with some very set ideas on what their place must have. Rather than walking away from an affordable home in a great neighborhood because it did not have enough walk-in closets or a kitchen island, they need to be sensible and remember, this may be their first house, but not their last.
It is not necessary to have a home inspection: Young buyers may choose to bypass a home inspection in order to speed up their closing date. This is a prime example for when "haste makes waste." A home inspection is always a good idea, even if it is not a state requirement.
Subscribe To Our Newsletter
Sign up with your email address to receive news and updates.