Hot Housing Markets in 2015
December 29, 2014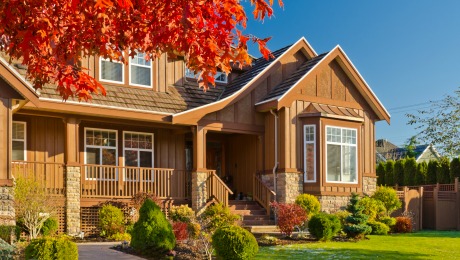 Could your hometown be the next real estate boom town in 2015? According to Realtor.com's Chief Economist Jonathan Smoke, the top 10 hot housing markets to watch next year include cities all across the nation – from as far west as San Jose all the way to our nation's capital, Washington, D.C.
Which other housing metros made the cut? According to Smoke, Atlanta, GA; Dallas, TX; Denver, CO and Des Moines, IA are high up on the top 10 for various reasons. Houston, TX; Los Angeles, CA; Minneapolis, MN; & Phoenix, AZ also earned spots on the list.
But what exactly made these cities outshine the rest of the American landscape when it comes to real estate in the new year? Smoke says reasons for his selections range from their level of housing inventory to their appeal to younger buyers and more.
"The markets on this list range from big cities with older housing stock to big and mid-size cities with substantial levels of new construction to up-and-coming markets appealing to young professionals for their job growth and high affordability," said Smoke.
For example, Atlanta was chosen as the "Favorite for Household Growth and Home Sales Growth." As one of the hardest-hit cities by the housing bubble bursting a few years ago, Atlanta may have taken longer to recover than other cities; however, what it's recovery has lacked in speed is more than made up for in overall growth. According to Smoke, the Atlanta market is expected to see a 7% growth in total households. This bustling southern city is also experiencing a boost in employment and its income is "…on par with the rest of the nation," according to Realtor.com.
What makes Atlanta even more appealing is its affordability. Despite predictions of price increases in the near future, Atlanta remains more affordable than many other similar markets.
Another noteable selection, Minneapolis, MN, was chosen as the "Favorite for Millennial Home Owner Growth and Growth in New Construction." As any real estate professional will tell you, Millennials are a key demographic in the current housing market. This generation is generally considered to be in or approaching the age in which most people buy homes and settle down; however, the burdens of student loan debt and entering the market after a rough economic period have made homeownership a challenge for many people in this group. Minneapolis seems to be one city where Millennials aren't struggling to achieve that peice of the American Dream.
According to Realtor.com, Minneapolis is the second-largest market in the nation among home-owning Millennials. With solid growth in new construction, a booming job market, and a high level of housing affordability, it's no wonder one of the Twin Cities earned a spot on the list.
Here are a few other key features that helped place the rest of the cities on the roster:
Dallas – Smoke predicts a 3% growth in home prices and 7% growth in home sales.
Denver – Smoke predicts 3% growth in home prices and 14% increase in home sales (the largest of any market).
Des Moines – High affordability and record levels of employment.
Houston – On pace to set a new employment record in 2014 with a predicted 4% employment growth in 2015. Strong new construction sector could contribute to robust housing growth.
Los Angeles – Smoke predicts 6% growth in home sales in 2015, despite being one of the most expensive places to live.
Phoenix – Household growth expected to increaase by 7% over the next five years. Relatively affordable home prices help homeownership continue to be an attractive option for Phoenix residents.
San Jose – Economic growth and housing growth predicted to stay strong; however, affordability remains an issue in this Silicon Valley market.
Washington, D.C. – Demand will exceed supply, with home sales rebounding with a predicted 10% surge in 2015.
Want to see more details on the rest of the cities that made the top 10? Take a look at the full article on Realtor.com to read more about each city's predicted real estate future in the new year.
Subscribe To Our Newsletter
Sign up with your email address to receive news and updates.