Hello 2015! Home Buyer Resolutions and Housing Market Trends
December 31, 2014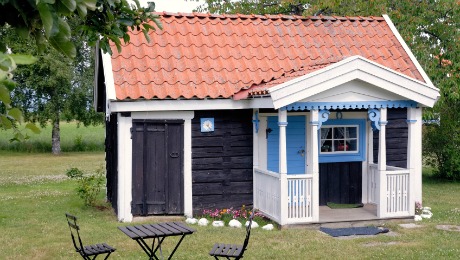 Even though the New Year heralds an "Out with the Old, In with the New" mindset, it's a fairly safe bet that those "old" low mortgage rates will stick around! That is just one of the reasons why economists, mortgage lenders, housing market analysts and real estate professionals have high hopes for home sales in 2015.
As the market has improved, hopeful home buyers, especially first-timers, have patiently planned their strategies. Because things have turned around, buyers are often encountering more competition than they expected. Sometimes, being preapproved for a mortgage and having the 20 percent down payment in hand are not enough. That's why it pays to be prepared. Thankfully Chicago Tribune contributor and investment counselor, Ilyce Glink has a few pointers for those with a home purchase on the horizon. Her suggestions focus on getting one's financial house in order before hunting down the other one!
Glink stresses that it is vital to know your credit score, your credit history and understand how they work. This should be the first step a prospective home buyer takes before visiting a mortgage lender. It is possible to obtain this information for free, once a year from AnnualCreditReport.com. Anyone with damaged credit will want to find out what it will take to fix it and start the process immediately. Otherwise, buying a home may not be so easy.
Next, shop around for a loan. There are numerous mortgage products available in today's market, so it would also be a good idea to do a little homework on loans that interest you before you plunge into the application process. Investment counselor, Glink urges those who will be signing up for a mortgage to really search out the best loan that has the best terms. In tracking down possible candidates, check into each lender's references and reviews.
In the same discriminating method used to pick a lender, find a real estate agent who is a good match for you. That will also require obtaining references and reviews, plus time spent getting to know one another. Signing on with a real estate broker who just does not grasp who you really are and what you are after in the way of a home can be a disaster. Take the time to get it right. Again, considering the tremendous financial obligation at stake, the buyer needs to be in the driver's seat. That's why it is a good idea to use this same approach when looking for a real estate attorney, tax preparer or home inspector.
What to Expect in 2015
A December U.S.NewsandWorldReport.com story discussed several potential trends that the nation's housing market may experience in the coming months. Here's a look:
Home prices have definitely stabilized, which is great news, especially for sellers. For buyers, it is a signal that a home purchase is still a solid investment. A report from RealtyTrac revealed that, "the median sale price of U.S. single-family homes and condos in October had reached its highest level since September 2008."
Zillow's chief economist, Stan Humphries predicts that the housing market will be more balanced in 2015. He attributes this to fewer investors on the scene and a surge of more traditional home buyers.
Foreign investors are the one group that market watchers expect to remain active in the pursuit of second homes and housing for college-age kids enrolled in American universities.
Herman Chan, a broker with San Francisco's Bay Sotheby's International Realty, observed that, "People who've been on the fence about selling are finally going to pull the trigger, which is great for buyers because it creates more inventory. Now people with regular jobs and 20 percent down finally have a chance to get into the market."
Young adults, also referred to as Millennials are very likely to take the plunge into home ownership this year. Zillow's chief economist Humphries has high hopes for this segment of the population. In fact, he's already identified what they'll be looking for: "They prefer smaller units closer to the urban core, so it will be interesting to see whether they follow the time-honored path towards the periphery of the metro."
More homes will be on the market across the country thanks to "on the move" Baby Boomers. They are downsizing and moving closer to their children and grandkids. And…as Chan notes, "With fewer homes underwater, they're finally in a position to sell."
A new program from Freddy and Fannie that will allow eligible borrowers to qualify for a mortgage with a down payment as low as 3 percent will open the door for loads of prospective home buyers who have been shut out in the past.
Subscribe To Our Newsletter
Sign up with your email address to receive news and updates.