NY Attorney General Launches App to Help Homeowners Recognize Scams
January 3, 2015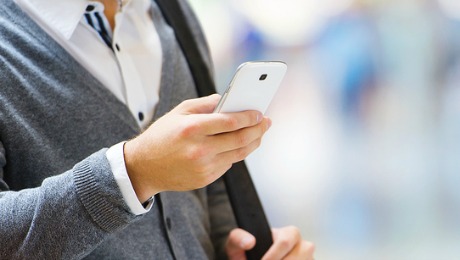 One of the most alarming developments to spring from the aftermath of the U.S. foreclosure crisis has been the proliferation of scams aimed at unsuspecting homeowners. New York State's beleaguered homeowners, in particular have experienced more than their fair share of fraudulent foreclosure aid activity.
The most common scams have been in the form of individuals masquerading as "foreclosure rescue" lenders. They aggressively seek out borrowers with perceived money woes. Next, these unscrupulous folks pretend to offer several combinations of special programs that will lift financially troubled homeowners out of hot water. The average charge for their services is reported to be around $4,200. However, after innocent applicants fill out mountains of confusing paperwork and meet with those posing as lenders and in many cases attorneys, they are left empty handed and in even more debt.
Although this has been identified as a national issue, it appears that the number of these types of scams has been extremely prevalent in New York State. It has also been brought to light that the majority of targeted victims are typically African American and Latino homeowners. This past September, it was revealed that there have been more than 2,700 complaints filed by New York homeowners to the Lawyers' Committee for Civil Rights Loan Modification Scam Database. Homeowners in the Empire State have reportedly lost $8.25 million as a result of foreclosure rescue scam activity. Nationally, more than 42,000 grievances have been filed with losses totaling around $100 million.
Those at the heart of this matter have stressed that the issue involves more than financial loss. These situations are emotionally devastating for those who put their faith in the wrong people. It has left thousands of homeowners who were only trying to do the right thing feeling desperate, bitter, and paranoid. And who can blame them? The worst of it is that after they've been put through the paces by the crooks, they are left at a much bigger financial deficit than before, which makes the chance of recovery even less of a possibility.
In September, a joint report was filed by the Center for NYC Neighborhoods and the Lawyers' Committee. Entitled, "Who Can You Trust?" the report revealed the sophisticated methods the scammers are using. In order to put these fraudulent activities to a permanent end, the two agencies called for more legal enforcement and means to educate consumers. The Center for NYC Neighborhoods has been offering help and guidance to financially shaky homeowners since 2008. Their office is concerned that folks who have been burned by scammers and others in need of help will fail to get it, now more than ever. Given the recent chain of events, it is indeed difficult to know whom to trust. The agencies also submitted this message with the report, "Homeowners need to know that scammers are peddling high-cost, no-return services and they need to know where to find quality services that won't cost a dime. When homeowners know whom to trust, scam operators will find they simply have no market."
Now, the New York State Attorney General's Office has set up a website and established several smart phone apps that are geared at assisting homeowners in the identification of foreclosure rescue scammers. The site has extremely helpful and detailed information that provides homeowners with ways to check out firms that advertise as mortgage or foreclosure rescue specialists. It also has links where homeowners can seek help and report suspected scam activity.
One of the most helpful services the NYSAG office offers is the list of "Four Ways to Spot a Scam". Here they are:
Be on guard if an individual claiming to be either an attorney or foreclosure /mortgage rescue lender offers helps and:
Guarantees a positive outcome
Requires that you pay a cash fee upfront
Tells you that things will happen more quickly if you stop paying your mortgage and give them your monthly payment instead (thousands have been swayed by this and led to believe that stopping their monthly home loan payments will stall the foreclosure process and give them extra time)
Presents you with paperwork that is confusing and complicated and requires your signature
New York State homeowners in need of help should also be aware that they can access professional help at no charge when they call the New York State Attorney General's: "Homeowner Protection Hotline" at 855-456-3456.
To read the latest news stories about this situation and discover helpful apps, please click on this link: https://agscamhelp.com/en
Subscribe To Our Newsletter
Sign up with your email address to receive news and updates.