Younger Buyers Return to U.S. Housing Market as Economy Improves
January 9, 2015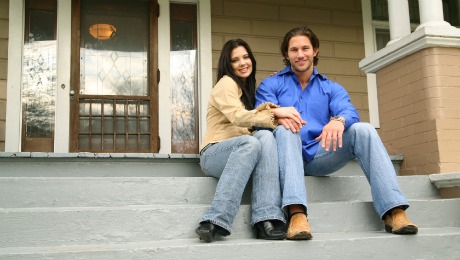 Young adults have been, as a demographic, largely absent from the U.S. housing market ever since the Great Recession; however, a recent article in Bloomberg suggest more and more younger buyers are entering the market. Several economic factors are likely to thank for this positive development, including better employment figures and higher consumer confidence.
What kept young buyers from buying?
Some critics have argued that overly tight credit standards was the major hurdle to a more rapid housing recovery – particularly among young buyers. However, the Bloomberg article states that a lack of strong demand was really to blame.
"Credit tightness has been an issue for the housing market but demand weakness has been a bigger one," said Douglas Duncan, chief economist at mortgage giant Fannie Mae in Washington. "The improving economy is going to put renters in a better place to buy."
How has the economy improved?
Simply put, Americans have more money in general than they did a few years ago, plus they are more confident that their incomes will continue to increase. The combination of these two factors create an economic environment in which people tend to spend more, and are more likely to make large purchases or apply for credit (as in a mortgage).
According to the Commerce Department, the nation grew at a pace of 5 percent in the third quarter, the fastest since 2003. The Fed also said it expects the economy will grow between 2.6 percent and 3 percent in 2015, up from 2.3 percent to 2.4 percent in 2014.
Is it still wise to buy a home?
As consumer confidence grows, mortgage rates continue to remain near historic lows. This means that even though demand is growing, it could still be relatively affordable to buy a home. Futhermore, with home values back on the upswing, more people are likely to feel confident that purchasing a home is still a good investment.
According to last month's Thomson Reuters/Univesity of Michigan consumer sentiment poll, consumers expect an increase of 1.7 percent in their incomes this year. That is the highest anticipated percentage increase since 2008. The poll revealed that consumers younger than 45 expect to see the biggest gain, at 4.7 percent.
This increase in confidence is particularly noteworthy among young renters, who may have been reluctant to buy a home in the past.
"Young renters have wanted to keep their living situations flexible because they didn't know if they were going to have to move for a job," said Duncan. "More of them are going to be willing to put down roots if they feel more confident in the labor market."
More Stories You Might Like…
Single-family housing to grow in 2015
Millennials and their beliefs about mortgages
Subscribe To Our Newsletter
Sign up with your email address to receive news and updates.