Pending Home Sales Up Slightly in November
January 11, 2015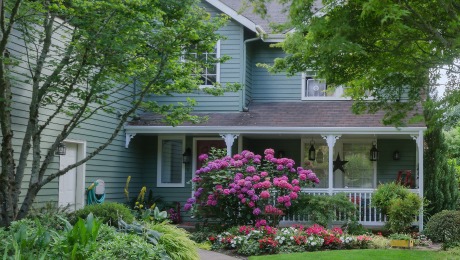 Pending home sales in the U.S. got a modest boost in November, according to the most recent data released by the National Association of Realtors (NAR). November's pending home sales figures were above year-over-year levels for the third consecutive month, indicating that the trend is likely to continue.
The Pending Home Sales Index, the evaluation report NAR uses to measure pending home sales across the nation, is a forward-looking indicator that bases its figures on real estate contract signings. Those contract signings increased 0.8 percent to 104.8 in November from a slightly downwardly revised 104.0 in October and is now 4.1 percent above November 2013 (100.7). This represents the highest year-over-year gain since August 2013.
NAR chief economist Lawrence Yun said signed contracts have maintained a fairly stable level but have not broken out even as the economy improved dramatically this spring.
"The consistent economic growth and steady hiring we've seen the second half of this year is giving buyers enough assurance to consider purchasing a home before year's end," he said. "With rents now rising at a seven-year high, historically low rates and moderating price growth are likely to entice more buyers to enter the market in upcoming months."
According to a recent NAR press release, Yun also noted that the dramatic fall in gas prices will likely boost consumer confidence and allow permit prospective buyers to save additional money – money that could be used for a down payment on a home. However, the lower cost of gas is not necessarily a key indicator of housing market health, it simply provides an opportunity for consumers to save or spend the money they would have spent on higher gas prices.
On a regional scale, all major regions of the U.S. except the Midwest experienced a slight gain in activity in November. The PHSI in the Northeast rose 1.4 percent to 89.1 in November, and is currently 7.0 percent above November 2013 levels. The Midwest saw a decrease of 0.4 percent to 100.0 in November 2014. It is now 0.5 percent below November 2013.
Pending home sales in the South rose 1.3 percent to an index of 119.7 in November, and are 5.1 percent above last November's reading. In the West, pending home sales gained 0.4 percent in November to 98.5, and is now 4.9 percent higher than the previous year.
According to the NAR, total existing-home sales are expected to be around 4.94 million for 2014, which represents a decline of 3.0 percent from 2013 when the figure was 5.09 million. However, existing-home sales are forecasted to rise to 5.30 million in 2015. This is great news for the U.S. housing and real estate industries, as it indicates a stronger demand for housing and an improved inventory.
As for home prices, NAR reports that the national median existing-home price for all of 2014 will be close to $208,000, which is 5.6 percent higher than 2013's median. NAR reports that the median will likely moderate down to a growth rate of closer to 4 or 5 percent in 2015. This is also good, as it means home prices and values will continue to improve, but at a more sustainable pace that won't price too many first time buyers and lower budget buyers out of the market.
Other stories you might be interested in:
Median Home Size Getting Smaller
The Social Benefits of Homeownership
Subscribe To Our Newsletter
Sign up with your email address to receive news and updates.