FHA to Reduce Mortgage Premiums
January 13, 2015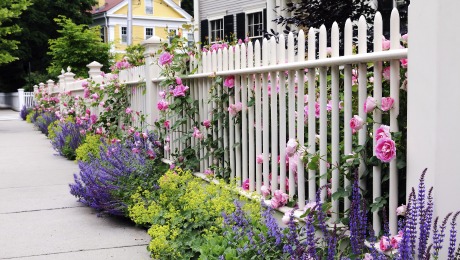 By the end of this month, more people could be getting approved for affordable home financing. The Federal Housing Administration (FHA) will be cutting its mortgage insurance premiums by half a percentage point, from 1.35 percent to 0.85 percent. This could potentially open the housing sector to include 250,000 new home buyers.
"We're going to start this week laying out some of the agenda for the next year. And here in Phoenix, I want to talk about helping more families afford their piece of the American dream, and that is owning their own home," President Barack Obama said during a speech in Arizona. "Buying a home's always been about more than owning a roof and four walls. It's about investing in savings and building a family and planting roots in a community."
Why the change?
After being damaged by the decline of home prices and increase in delinquencies, the Mutual Mortgage Insurance (MMI) Fund (which insures FHA mortgages on single-family homes) regained ground and now stands at $4.8 billion with a capital ratio of .41 percent. Congress mandates that the MMI maintain capital reserves representing 2 percent of its outstanding mortgage guarantees, so the fund is still below the requirement. However, considering that a year ago the ratio was a negative .11 percent, the fund has made impressive gains in a short period of time, mainly due to the increases in insurance premiums that took effect in 2013.
Fortunately for now, the FHA no longer needs to seek funds from the U.S. Treasury as was initially expected and the hike in premiums will be reversed, making FHA loans even more affordable than before. Furthermore, this will make the FHA loan a more attractive option than the recent low down payment mortgages offered through Fannie Mae and Freddie Mac. This means FHA mortgage lenders will be able to compete alongside those mortgage giants, offering a home financing product that is both accessible and affordable to lower-income and first time borrowers.
How will home buyers benefit?
The White House estimates more than 800,000 homeowners stand to save money on their monthly mortgage costs, thanks to the premium reduction. On average, borrowers are estimated to save $900 annually.
"This action will make homeownership more affordable for over 2 million Americans in the next three years," Housing and Urban Development Secretary Julián Castro said in a statement regarding the policy change. "By bringing our premiums down, we're helping folks lift themselves up so they can open new doors of opportunity and strengthen their financial futures."
To learn more about FHA home financing, feel free to contact one of eLEND's mortgage experts for free information and a no-obligation rate quote. Call 1-800-634-8616 or complete the form on this page and an eLEND representative will contact you shortly after they have reviewed your information.
Subscribe To Our Newsletter
Sign up with your email address to receive news and updates.