Housing costs for renters rose by $20.6 billion in 2014
January 15, 2015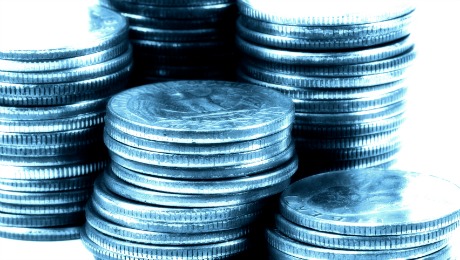 Still think it's cheaper to rent than it is to buy? Think again.
With tighter rental inventory and increased demand, the cost of renting has risen dramatically in the U.S., with renters paying $441 billion for apartments and houses in 2014. This represents a $20.6 billion increase from the previous year, according to a report from online real estate listing and analytics company, Zillow Inc.
According to the report, the number of rental households grew by 2 percent, or 770,000, in 2014. The New York metropolitan area alone saw the number of rental residences multiply from 63,000 to 3.4 million, with tenants forking over a total of $50 billion in rent.
Why the sudden and sharp increase? The answer lies in the recent spike in demand for rental housing. According to a recent Bloomberg article, demand for rentals has grown in the aftermath of the 2007 housing bubble and collapse. After more than 5 million U.S. homes went into foreclosure, mortgage lending tightened up a bit, which inadvertently led to some buyers postponing homeownership. Thankfully, the mortgage landscape has changed significantly since then, with credit opening back up and mortgage rates remaining attractively low. Unfortunately, there is still a high demand for renting, and landlords are taking full advantage of the situation.
As the economy continues to improve, we may see things change, says Skylar Olsen, senior economist at Zillow. Olsen told Bloomberg that the current housing conditions could provide "…greater incentives to start seeking out an opportunity to be a homeowner."
Markets with the biggest increases
According to Zillow, the areas with the steepest increases in rent were in or near cities with strong technology growth and limited new development. This combination of housing and job factors create a situation in which housing costs are driven up sharply. Rents in San Jose, California, for example, jumped 12 percent to an average of $1,807 per month. San Francisco wasn't far behind, experiencing an 11 percent jump to $1,598. Denver's rent rose 8.7 percent to $1,066.
When will rental rates go down?
Zillow's analysts don't see rents going back down right away. In fact, Zillow projects rents will rise more – up to 3.5 percent in 2015. When it comes to home values, Zillow predicts they will rise more than 2.5 percent. Just to give a little added perspective, the U.S. inflation rate was 1.3 percent in the 12 months through November 2014.
While rental rates will in all likelihood decrease again at some point, especially as more and more opportunities are opening up in the mortgage and housing markets, for now, landlords have the upper hand. Speaking of which, those of you reading who have been considering investing in rental property may want to give it serious thought this year. With mortgage rates staying near historic lows and many markets seeing a leveling off of home price gains, 2015 could potentially be a lucrative year for investment property owners.
If you're on the other side of the rental property situation, and you're tired of paying high prices every month for a property you don't own, maybe this is the year for you to start really working toward a home purchase. Even if you don't think you can qualify for a home loan, it's never too early to start looking into it. Make some phone calls, do some research, find out what programs are available and what you need in order to be eligible.
Not sure where to start?
Give us a call. At eLEND, we work with new home buyers every day. Just dial (800) 634-8616 to be connected to one of our mortgage experts or fill out the form on this page and one of our mortgage consultants will contact you shortly.
Subscribe To Our Newsletter
Sign up with your email address to receive news and updates.