What Financial Trends Will We See in 2015?
January 17, 2015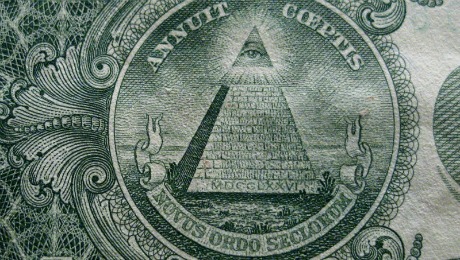 The start of a New Year is a time for reflection and goal setting. Along with the typical resolutions of losing weight or quitting smoking, many also resolve to get their finances in order and be more astute about money matters. The folks from MarketWatch and Zillow have identified a few trends they feel will prevail in 2015. Here's a look…
More people will buy homes
Zillow's team of analysts believe that the combination of steadily increasing rent prices and continuing low mortgage rates will entice more Americans to invest in home purchases. The most easily identifiable group market watchers feel will carry this trend are the Millennials. They held on through the economic downturn and are now slowly gaining confidence in the nation's housing market.
More non-traditional households could affect housing
Non-traditional living arrangements are also forecast to drive home sales. Young adults who opt for a monthly mortgage may choose to ease the pain by taking on a room-mate or two. Millennials with Baby Boomer parents could embrace communal living and share monthly mortgage costs. Zillow's analysts revealed that the percentage of Americans living with someone other than a spouse or partner rose from 26 to 32 percent between 2000 and 2012. Industry professionals believe that rising rents and depleted inventories will only spur creativity among future homebuyers.
More luxury and vacation home sales
MarketWatch contributor, Vera Gibbons holds the notion that luxury and vacation home sales will outpace traditional single-family home sales. She attributes this to the fact that millions of young adults can not get out from under high-priced rentals and student loan debt. She cited data from the National Association of Realtors that the share of first-time home buyers is at its lowest level in 30 years. The chief economist for the National Association of Home Builders, Steve Melman explained that luxury buyers are often Baby Boomers or foreign investors and "have higher incomes, secure jobs, and lots of equity in their existing homes so they have the economic wherewithal to get good terms on a loan and buy whatever they want."
More people working from home could influence where people are buying
A recent study from the Freelancers Union revealed that 53 million Americans are freelance employees. They make up 34 percent of the workforce and many work from home. This factor could also influence home sales as buyers kill two birds with one stone and choose properties conducive to telecommuting.
Retiring Baby Boomers want home design upgrades
The report on financial trends for 2015 generated by MarketWatch explained that the nation's huge population of Baby Boomers has definite plans about how they want to spend their retirement years. The bottom line is that they, "want to take in the arts, seek out new health and wellness activities, spend time with family and friends and ultimately enjoy life on their terms." It was also mentioned that an AARP survey found that 95 percent of the Baby Boomers want to live in their existing homes. However, they want to modify and remodel them in order to gain optimum enjoyment from their properties during the senior years. In addition to upgraded features that will make staying at home easier and safer for older adults, they also want, "nicer kitchens, spa-like bathrooms and master suites with walk-in closets."
See related post, "Tips for Selecting a Home Renovation Company."
Less volatile stock market could improve finances for many Americans
Another financial trend that economists say will shape this year is a favorable, less volatile stock market. Lower oil prices could greatly benefit discount retailers because the transportation costs for merchandise will be lower and can be passed along to consumers.
Many older Americans are putting off retirement
Those reaching the typical retirement age of 65 may choose to continue working instead. This trend has been gaining steam for several reasons. Some folks are in great shape and do not see the point of retiring. Others can not afford to retire and have no choice. A poll conducted among 65 year olds in 2013 found that. "36 percent expected to wait until after age 65, and 7 percent said they didn't plan to retire at all."
Subscribe To Our Newsletter
Sign up with your email address to receive news and updates.