How to Impress a Millennial Home Buyer
January 21, 2015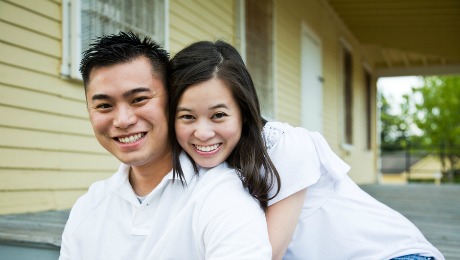 Get ready for the next big wave of home buyers aka…the Millennials! These future homeowners were all born between the years 1979 and 1995 and are also known as "Generation Y." To call this population a group of tech and social media savvy is an understatement. Furthermore, Millennials have been heavily exposed to home improvement reality TV and had ringside seats for the economic downturn. These circumstances have shaped their ideas about home ownership for sure!
Unlike previous generations, this group is not 100 percent convinced that committing to a home purchase is always a good idea. Because of that, helping them decide to take the plunge and next choose a property is often a time consuming process. This could be due to their long list of property "must haves." In an effort to identify what it takes to impress a Millennial home buyer, real estate marketing guru, Jennifer Snyder has a few suggestions.
Whether you are a mortgage banker, home builder, realtor or private seller, create an impressive website. Millennials are accustomed to gathering and comparing information from the convenience of their laptops, so make it easy for them! Ms. Snyder suggests inundating these future home buyers with every piece of information possible. She also recommends gearing the site towards first time home buyers with plenty of details about the entire home buying process. For example, here are a few points that could be addressed:
How to find your dream house
Establishing a budget
Saving for a down payment
Explanation of terms such as equity, principal, points and closing costs
DIY home maintenance checklist (If possible, make it interactive and include links to infographics and helpful websites).
Use social media
Use social media to connect with Millennials who aspire to home ownership. If you are a realtor, designer or builder, sites like Houzz, Instagram and Pinterest are great for showcasing homes or features you think may get their attention. Also getting the word out about interest rates, open houses and new listings is a snap thanks to Twitter and Facebook.
Be on the lookout for helpful information and share with your home buyer
Use e-mail to convey helpful, pertinent information. Make notes about their individual needs, desires and interests so you can send out customized messages. For example, if you have an idea of which neighborhoods they are considering, be on the lookout for good news about school ratings, property values, and other upcoming developments that would impact them as a future homeowner.
Suggest useful home buying apps
Track down smart phone apps they would find helpful. Here are some that Ms. Snyder suggests: realtor.com, Homesnap, My Nest, DocuSign, Crime Mapping and Mortgage Calculator. Impress them with not only your tech skills but your generosity – if there's a small fee for an appropriate app (usually 1.99) – spring for it!
Don't forget hard copies of important documents!
Even in this paper-free age of environmental consciousness, some things just need to be seen in ink on paper! Along with the apps, provide your Millennial clients with hard copy spreadsheets and checklists for all the "to-dos" involved.
Discuss communication preferences
There are just so many options from e-mails to texts, face time and Skype, that it is best to establish one chosen form of communication that everyone will be comfortable with. The conversation should also include time frames and response times. The old standby, "No Calls Before 9 AM or After 9 PM" rule may also be a good idea!
Get a lot of bang for your buck with a webinar. It's one of the latest and most efficient ways to reach your Millennial audience and get the word out! Learn how to create and host a webinar for free here.
Other Posts You Might Like…
Hot Housing Markets in 2015
Millennials less likely to default on their home loan than any other age group
Subscribe To Our Newsletter
Sign up with your email address to receive news and updates.