HUD and VA Join Forces to Help 2,000 Homeless Vets
January 25, 2015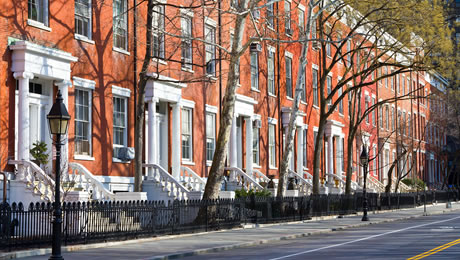 On July 4th, 2014, first lady Michelle Obama established the "Mayor's Challenge to End Veteran Homelessness." In just over 6 months, over 300 of the nation's mayors, 6 governors, and 71 other local officials have gotten on board. Their collective goal is to end homelessness among U.S. veterans by the close of 2015.
It was reveled that in January of 2014, there were close to 50,000 veterans who were identified as homeless. The city of New Orleans' mayor, Mitch Landrieu successfully pledged to accomplish that goal for his city by the end of 2014. The Christian Science Monitor recently reported that Mayor Landrieu and his task force have now housed all known homeless vets and achieved this by the first week of January 2015. According to the story, "the city has placed 227 veterans in housing since the start of 2014."
In an official statement Mayor Landrieu explained that, "We owe our veterans our eternal gratitude for their service and sacrifice to this nation, and making sure they have a place to call home is a small but powerful way we can show our appreciation."
Although this is certainly an admirable achievement, it bears noting that other major U.S. cities are home to much larger populations of homeless veterans. The annual point-in-time count of homeless veterans performed in January of 2014 determined that there were 714 in Chicago, 1,645 in Los Angeles and 3,739 in New York.
As this issue has gained national attention, the U.S. Department of Housing and Urban Development (HUD) and the U.S. Department of Veterans Affairs (VA), have joined forces to end this tragic state of affairs. It was announced in early December that these two agencies have vowed to match nearly 2,000 more homeless vets with suitable housing. This program is known as the HUD-Veterans Affairs Supportive Housing-HUD-VASH Program and has allotted 13.5 million in housing vouchers. Additionally, the program offers case management and clinical services through the VA.
See related story, "HUD and VA to provide more assistance to help homeless veterans."
This announcement marks a continuation of the joint work of these two agencies. In October of 2013, $62 million in HUD-VASH vouchers were provided to over 9,000 homeless veterans. HUD's Secretary, Julian Castro's remarks echoed the sentiments of so many who have been made aware of this crisis.
"It is unacceptable that after their service and sacrifice, too many of our veterans find themselves living on our streets and in our shelters," Castro said. "We've made significant progress reducing homelessness among veterans by a third in just four years, and these vouchers will continue to help communities build on these gains, providing targeted assistance to those in need to ensure that every veteran has a home."
Those working directly with the homeless population of veterans agree that the HUD-VASH program is enabling communities to make great strides in eliminating this problem. Many also acknowledge that the key to success has been the availability of other services included within the housing voucher program, such as medical and mental health intervention along with job preparedness training. Additionally, this effort has also led to the creation of HUD's Continuum of Care program as well as the VA's Supportive Services for Veteran Families.
President Obama requested from Congress an additional $75 million for HUD-VASH vouchers. This is over and above the millions that have already been allocated for another program, "Opening Doors: Federal Strategic Plan to Prevent Homelessness". Its main focus is to identify and tackle the root causes of homelessness among male and female veterans.
Because a high rate of unemployment is another dilemma among the country's veterans, HUD-VASH participants typically are responsible for contributing no more than 30 percent of their income towards rent.
Subscribe To Our Newsletter
Sign up with your email address to receive news and updates.