Why Buying a Home Could be Easier in 2015
February 2, 2015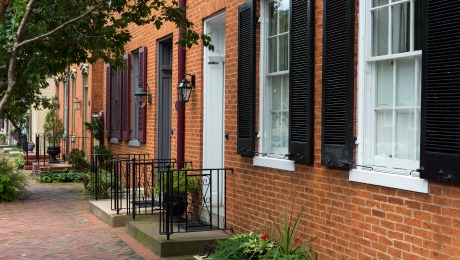 The U.S. housing market has seen its share of ups and downs. Thankfully, things are most certainly heading back up. Thanks to aggressive action by several federal agencies, homeowners who were previously underwater are back on track. Furthermore, home values are rising, construction starts are up and financial analysts agree that investing in a home is still a solid venture. Let's break it down and examine why we agree:
Unemployment is down, making homeownership a more viable option for many Americans.
The latest data from the U.S. Bureau of Labor Statistics reveals that the nation's economy added 252,000 jobs in December. For the first week of 2015, the unemployment rate was down to 5.6 percent-the lowest point it's been since June 2008. Solid progress such as this puts more Americans in a favorable position to invest in a home of their own!
Credit guidelines are more relaxed.
Credit guidelines were greatly restricted in response to 2008's economic downturn. Now, 7 years later, Freddie and Fannie are easing off a little in order to encourage first-time home buyers. In addition to streamlining the process for hopeful home buyers, another one of the main changes clears up confusion for lenders who buy back defaulted loans. This is expected to lead to greater access to mortgage credit for 1.2 million borrowers annually. To put things into perspective, it helps to know that, "these government-sponsored mortgage giants (Fannie Mae and Freddie Mac) purchase about two-thirds of all new home loans."
Down payments can be lower for many home buyers.
Another biggie is the fact that Fannie and Freddie have also agreed to consider loan applications from borrowers with lower down payments. When you consider the typical requirement of 20 percent down for a conventional home loan, that is quite an opportunity! However, to be eligible for such a great offer, borrowers must meet certain criteria. Talk to a qualified loan officer for details.
In affirmation of these decisions, Andrew Bon Salle, one of Fannie Mae's vice presidents, stated, "Our goal is to help additional qualified borrowers gain access to mortgages. We are confident that these loans can be good business for lenders, safe and sound for Fannie Mae and an affordable, responsible option for qualified borrowers."
Inventory has improved.
Two to three years ago, bidding wars in several of the nation's most popular metro areas was commonplace. Now, thanks to more home owners who have turned their negative equity situations around, and new construction, inventories of available properties are much higher. This has also served to level off prices, and make the prospect of buying a home much more realistic for many.
Low mortgage rates continue.
Another biggie is the fact that interest rates are still rock bottom. Yes, they will likely rise over the next year, however, having the opportunity to lock in on a steal deal of less than 4 percent interest for a 30-year fixed rate mortgage is a golden opportunity! Let's look at this example from msnbc: You want to apply for a $250,000 mortgage. Had you done so a year ago, your monthly interest payment would be $1,256. With today's rates, this falls to $1,140 – a 9 percent drop. Over the course of a year, you would save roughly $1,400 in total interest payments. And…considering the rock bottom prices Americans are paying at the gas pump, most of us have a little more in our wallets anyway. Why not go ahead and put those savings towards a home purchase?
Subscribe To Our Newsletter
Sign up with your email address to receive news and updates.