Housing Demand on the Rise – Will Supply Be Able to Keep Up?
February 16, 2015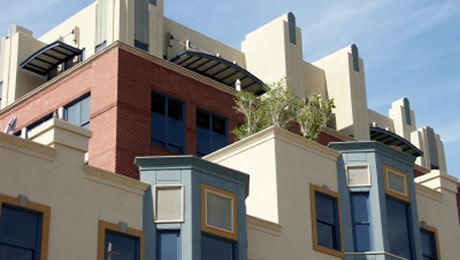 So far, the expectations for 2015 and the nation's housing market have been high to say the least! The fact that 2014 went out with a bang in the realm of construction starts was a big shot in the arm for the home building sector. Industry insiders agree that December's surge of 4.4 percent was mainly attributed to the single-family market. The increase brought the annualized rate of new construction starts to just around 1.1 million, which is the best it's been since 2007. Another post-recession milestone was the number of single-family home starts. For December, they were up to 728,000 units, the most activity in that market since March 2008!
These developments have made builders very positive about what the future holds. The National Association of Home Builders/Wells Fargo Housing Market Index (HMI) was an optimistic 57 in January. A score of 50 reflects the belief held by builders that conditions are good, so a score of 57 is favorable. This also appears to be a trend since it is the third consecutive month that this index value was in the upper 50s.
The NAHB's chief economist, David Crowe summed up the latest HMI readings this way, "After a sluggish start to 2014, the HMI has stabilized in the mid-to-high 50s index level trend for the past six months, which is consistent with our assessment that we are in a slow march back to normal. As we head into 2015, the housing market should continue to recover at a steady, gradual pace." Crowe also predicted that the demand for new housing will only continue to bolster the complete recovery of the nation's housing market.
The continuation of rock bottom mortgage rates is a major driver that's currently fueling the demand for more housing units. Such affordable rates have spurred thousands of first-time home buyers into action. Others, such a retirees, Baby Boomers and homeowners who are moving up, have been boosting demand as well. Of course, the fear of rising interest rates is another big influence for those considering home purchases to act now!
News from the National Association of Realtors website reported that existing home sales in December were up and 3.5 percent better in the y-o-y analysis. Although that is wonderful news, it is also a significant cause for concern as far as the U.S. supply of single-family homes is concerned.
The NAR report also noted that the available inventory of sales units dipped to only a 4.4 month-supply in December. Please note that a six-month supply is the norm for what is considered a typical balanced housing market. Another point to keep in mind is that low inventories can cause appreciation rates to go up which in turn raises home prices. Of course, it's all connected: as home prices rise, potential sellers who've been waiting in the wings to list their properties finally do so-and then there is more competition among sellers and prices tend to level off or regulate. The NAR data showed that a handful of markets exhibited this type of healthy growth during November and December. They were: Jacksonville, FL, Pittsburgh, PA, Tampa, FL and Virginia Beach, VA.
Economists and housing market analysts are all in agreement on the fact that mortgage rates will definitely increase over the course of 2015. Another factor that is set to have a favorable impact on market growth is that the close of 2014 marked three years of positive appreciation rates for U.S. homes. Market watchers predict this will undoubtedly encourage existing homeowners who have wanted to downsize, trade up, or invest, to get moving!
Subscribe To Our Newsletter
Sign up with your email address to receive news and updates.