Rents to Remain High, Experts Say
March 23, 2015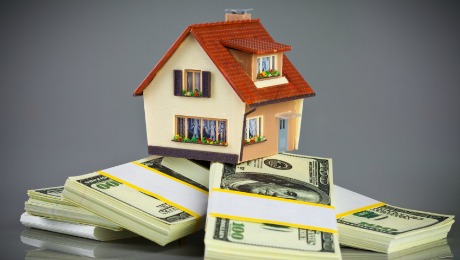 Rising home prices and limited inventories of existing homes for sale in scores of metro areas have been cited as the two main causes for sky rocketing rent prices. A recent story on Zillow's blog discussed this phenomenon. With monthly rent prices rivaling the cost of a mortgage for what is oftentimes a much larger and perhaps safer property, many long time rental tenants are planning to switch gears and become bona fide homeowners.
A Walnut Creek, CA resident revealed that his rent for a 1-bedroom condo is set to increase by a whopping $351 per month, which brings the price of his rent to $1800 a month. In many parts of the U.S., that figure is more than a typical monthly mortgage. In 2012, the NAR reported that, "The national average for a home loan is $222,261 with a $1,061 average monthly payment for a 30-year mortgage at 4 percent."
Now, with mortgage rates continuing on an affordable path, many are realizing that buying a home is a doable and worthwhile prospect. In Zillow's most recent Home Price Expectations Survey, a panel of over 100 housing industry analysts and economists made these predictions:
Throughout 2015 and by May 2017, U.S. home values are expected to rise steadily. Projections have home values reaching a median of $187,040 by the close of 2015. This reflects a yearly increase of 4.4 percent. That figure is expected to continue rising and reach around $196,400 by the spring of 2017.
Among the panel members, 51 percent felt that rental affordability would not be realized for at least two more years.
Among real estate professionals, it is a given that renting as opposed to buying a home of one's own is only "half as affordable" as making a home purchase. For the Zillow article, Danville, CA realtor, Kevin Kieffer reflected that this scenario has become all too familiar: "'My landlord is getting ready to hike the rent by $200, and I've got to buy." He also observed that since 2001, those types of situations have become increasingly prevalent.
Again, the main issue is the lack of affordable housing. The demand for it leaves many with no choice except to rent and then they are caught up in a vicious cycle, because the demand for homes is so great.
Nationwide Insurance's chief economist, David W. Berson, explained for the Zillow story that the vacancy rates on rental units nationwide is standing at around 7 percent. Berson noted that this is the lowest vacancy rare recorded in over 20 years. He also acknowledged that this predicament could persist for many years to come.
One driver will be the millions of Millennials who will be in need of housing in the coming years. The group is often referred to as the Baby Boomer kids and they outnumber their aging parents by several million. Of course, there are pockets of the country where things will be tougher than in others. Here's a look at the numbers for the percentage of their monthly income that renters making the median household income spend on rent in a few major markets:
Dallas – 27.7 percent
Chicago – 31.5 percent
New York – 40.5 percent
Los Angeles – 47.9 percent
On an optimistic note, over half of the Zillow panelists predicted that, "the market will correct the nation's soaring rents, requiring no government intervention."
Subscribe To Our Newsletter
Sign up with your email address to receive news and updates.