Creative Ways to Decorate Your Home on a Budget
April 27, 2015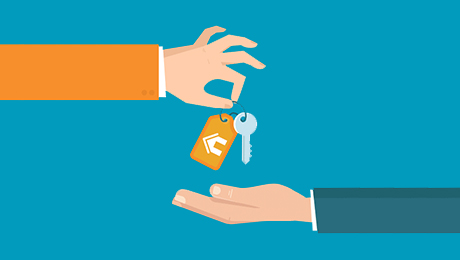 Spring is hands down the best time of year for making our homes look their best. Not only is the weather better, but by then many of us are ready to clean up, clear out, renovate, redecorate, update and upgrade. Perhaps over the winter we spent too much time perusing decorating magazines or watching home improvement TV? As you begin to review the ways in which to bring out the best in your home, do so with a critical eye and a calculator. When the costs for projects and new items begin to add up, it's time to get creative and DIY-savvy. The key to achieving professional results is to take it one area at a time and have a plan.
Let's get started…
Begin with a notebook of ideas that address the changes you have in mind for each area of the home-don't forget the exterior and garden areas. Jot down notes and maybe include a few magazine articles or website links that inspire you.
Some jobs are better left to the pros, but simple tasks such as painting and creating decorative touches are great DIY options and fun too!
When you have decided which things you'd like to tackle, gather your supplies. The right tools, such as excellent paintbrushes, do make a difference!
Outside:
Begin here to receive immediate gratification, fresh air and exercise and a little extra time to reflect on what's next for inside.
Spruce up the yard, entrances, mailbox area, flowerbeds, decks, porches and patios. Inexpensive touches such as container gardens, bird feeders, mailbox flags, and a new front door mat equal instant curb appeal. How about painting your front door an attention-getting shade of blue or green? New hardware and street numbers are yet another nice low cost improvement. Here's a link to a few more ideas: https://www.pinterest.com/diyboards/diy-curb-appeal/
Living Areas:
If new furniture is not in the budget; consider changing the look of with paint, trim and fabric. Painted ceilings, trim and walls that match, or just a new color on the walls are wonderful ways to make big changes. The addition of wainscoting, a chair rail, ceiling medallions or crown molding can add interest and make a room look finished and expensive! Do you have a room that is a candidate for a tray ceiling? http://www.houzz.com/tray-ceiling
If you have a sewing machine and the ability to sew a straight line, then you can save a bundle on pricey throw pillows, runners, and curtains! Here's a simple but lovely pillow project: http://cottagemagpie.com/crafts-sewing/how-to-sew-pillow-cover/ Rather than buy new fabric, first check your forgotten supply of tablecloths, place mats, runners, and napkins. Do you have any fabric keepsakes that could add zing to your space if they were made into a pillow or table topper? How about that old needlepoint from Aunt Martha or those embroidered panels or block print throws you purchased on vacation? Ready-set-sew-You won't see those originals at Ikea or Pottery Barn!
Another cost-effective activity for decorating on a budget is to make your own wall art. Yes, anyone can do it and for a fraction of the cost you'd pay for originals in a gallery. There are scores of tutorials, tricks and ideas online, like these: http://www.brit.co/diy-wall-art/ You could also create a display of some of your one of a kind collectibles. From buttons to baseball cards, old cameras, seashells, stones, vintage toys… anything can work. Try to incorporate collections in a variety of ways, from framed art, glass jars, shadowbox frames, curio tables, or just thoughtfully place treasured objects on a bookshelf.
Bathrooms and Kitchens-In addition to a fresh coat of paint decorating these rooms without breaking the old piggy bank is possible! It's easy to shop sales for new bathroom rugs, shower curtains, table linens plus kitchen and bath towels. Next, you may want to repaint the cabinetry in these spaces and update the hardware. Thanks to some awesome new spray paint products, you can also turn those tired old hinges and pulls into updated oiled bronze or brushed nickel ones-yes you can!
Replacing sinks, toilets, vanities and faucets adds oomph for a reasonable price. In the bathroom, have some fun and replace a vanity with a second hand wash stand or dresser and new top. Like these: https://www.pinterest.com/elenidecor/old-dresser-turns-into-bathroom-vanity/ Paint existing mirrors and light fixtures for an instant new look.
If new appliances in the kitchen are out of the question, consider instead a tiled backsplash, ceiling or how about press-on tin look tiles? http://www.americantinceilings.com/about/press.html
Still not convinced that spring decorating spruce-ups on a budget are possible? Along with doing some smart shopping at the ReStore, second hand shops and craiglist, consider these quick fixes as well:
Reprint old photos into black and white masterpieces-frame and hang for instant drama
Peel and stick wall decals are a new cool way to decorate and super inexpensive: http://www.designyourwall.com/store/wall-decals-c-219.html
Then finally, look around! It may be time to rediscover and redistribute some of your existing things. Quite often, changing an item's location can make a huge difference. Who says you have to have that framed mirror over the fireplace or in the dining room? Switching artwork around is a good start; it can breathe new life into a different location and serve as an inspiration for the latest color scheme, focal point or theme, and it's free!