Questions You Should Ask Before Hiring a Moving Company
April 30, 2015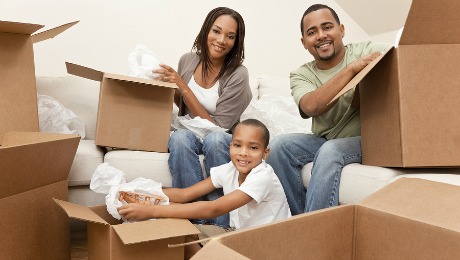 It may not be in the news as much as other types of nonviolent criminal activity such as identity theft, insurance scams or mail fraud, but problems with dishonest moving companies is a growing issue. In fact, in the last few years, the Department of Transportation has recorded around 4,000 moving related scams annually. News outlets nationwide have compared notes and deemed the figure to be closer to 10,000. As more and more prospective customers began to look to the Internet for moving companies, a proliferation of opportunistic and unscrupulous individuals gained a foothold.
From last minute add-on charges to inflated insurance tabs and downright hostage-takeovers of customers' belongings, it has become apparent that these folks are crafty at slipping through the hands of justice. The best way to avoid getting into such an unfortunate situation is to do your homework on the chosen firm, get plenty of references and ask lots of questions. After all moving is stressful enough, even when it goes well!
Here are the queries that savvy moving customers should be making…

How long have you been in business?
First off, find a moving company that friends, family members, co-workers or neighbors have had success with. Then ask how long they have been in business and if they have a physical office in your area. Give gold stars to firms that have been in business for 10+ years and have local affiliations with organizations such as the Chamber of Commerce, Better Business Bureau or Merchants Association.
Are you affiliated with a local real estate company?
Next ask if the movers are affiliated with a local broker or real estate firm. It's a good sign if they are, because realtors build their reputations with positive feedback on all fronts.
Do you give binding quotes?
Ask whether or not the firm gives binding quotes after they have looked over the items they would be responsible for transporting. Never accept a "ball park" quote, and always make sure that the moving company's representative has seen the load in person.
What other fees do you charge?
Avoid surprises by anticipating factors that could increase your charges. For example, discuss aspects like fuel costs, stairs, oversized items such as pianos and some appliances, parking and the possibility of having to store certain items.
Will my belongings stay on one truck for the whole move?
For those moving long distances, there is the possibility that another truck could be dispatched and the original truck would transfer your belongings. Of course, the more things are handled, the more likely it is that damages will occur. If you are moving across several state, make sure to ask about this common procedure.
What methods of payment do you accept?
Inquire about how the charges may be paid, such as by way of check or credit card. Be wary of movers who only accept cash. Firms that operate without a true paper trail usually have something to hide. If a deposit is a requirement, discuss whether or not the total or at least a portion is refundable or applied towards the total moving fee.
Are you insured?
Make sure the moving company is insured and do not work with one that isn't. As a rule of thumb, most established moving companies have a basic coverage policy for damages that translates to 60 cents per pound. This comes at no cost. Many firms also offer upgraded insurance programs and there are third-party insurance firms that offer additional coverage for damage, loss and theft.
What happens if any of my belongings get damaged?
Anticipate problems and again, "be prepared" by making inquiries about what happens if your treasures, furniture and belongings suffer damage. Find out the extent of responsibility and how customers are reimbursed.
Do you follow the 110 Percent Rule?
Make sure the movers are aware of the "110 Percent Rule." Interstate movers cannot require a customer to pay more than 110 percent of the price given in a non-binding estimate in order to get their property back. Known as the "110 Percent Rule", it prevents movers from holding property for ransom. Expenses you incur over 110 percent of the non-binding estimate usually must be paid within 30 days. Please note that there's an exception from the federal 110 Percent Rule for services incurred after the estimate is signed.
Will I be able to see the Bill of Lading?
Ask to see the Bill of Lading, because it is a golden document. In essence, it details everything being moved, the origin and destination and the costs and it is your receipt for the transaction, so it is extremely important! Review it carefully and read the fine print. Don't sign unless it is accurate and make sure you understand 100 percent of it. Of course, it is vital to keep a copy on file.
Will you provide a copy of the required pamphlet?
Finally, ask your chosen moving firm for a copy of the pamphlet, "Responsibilities When You Move." It is required that a moving firm provide it to each customer prior to a move – get it and read it.