Why Your Credit Score is Important in the Mortgage Process
May 2, 2015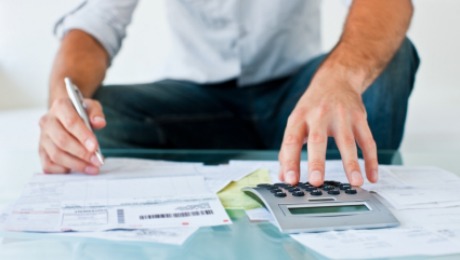 As your official financial track record, your credit score is an important consideration when it comes to being approved for a mortgage. Since a home purchase is typically the largest single monetary investment that most of us will ever make, lenders go to great lengths to determine who is a safe bet as a borrower. All too often, hopeful homebuyers fail to realize the significant role that their credit score plays in making or breaking their approval for a mortgage.
Since 1956, the Fair Isaac Corporation, known as FICO, has been crunching the numbers and reviewing the credit histories of millions of Americans. Credit scores range from 300 to 850, and anything over 785 is considered high. Among people possessing credit scores, over 50 million, or ¼ of the group, are labeled by FICO as "high achievers." These are the folks who are paying their bills on time and as a result have better access to cash. They are also typically among the first ones to be granted a home loan.
So, why is your credit score so important when it comes to the mortgage process? Prospective homeowners who have a high FICO score stand to secure better mortgage rates and terms. FICO analysts examine and rank individuals based on 24 months of collected data. To accurately assume that they have correctly rewarded borrowers that are on the fence in terms of real risk, by not penalizing their credit scores, two years of credit behavior is usually scrutinized. Over the life of a home loan, whether it's set up for 10, 15 or 30 years, a better credit score can save a borrower thousands.
Specifically, credit analysts review several different aspects of your financial background. How many credit cards you hold, their credit limits and the balances due on each one are all thoroughly scrutinized. The same goes for other debt such as automobile and student loans. The length of your credit history, or exactly how long you have been an active cardholder is another area that is examined. Finally, your payment records will be evaluated to check that you pay on time and more than the minimum monthly balance.
Since they have been at it a while, FICO analysts can easily recognize strong candidates for a home loan based on their financial behavior.
Here's a look at a few common traits of good credit risks:
They have an average of 7 credit cards that are linked to a mix of open and closed accounts.
Typically, they owe money on a combination of 4 credit cards or loan accounts with balances.
Regardless of their credit limit, they maintain a low balance and make their monthly payments on time.
Among those with the best credit scores, less than 1% are past due on any of their accounts. 96% of them have never missed a payment.
Most high achievers have credit card accounts that were initiated 25 years ago. Their newest ones are just over 2 years old and the majority of them are 11 years old.
The group is not all perfect-1 in 100 has been cited with a collection that is listed on their FICO report. 1 in 9,000 has experienced either a lien or declared bankruptcy.
Approximately 2/3 of them have balances of $8500 or less and the remaining third owe more than that.
In addition to keeping their balances low, they also use only about 7% of their available credit.
If it turns out that your credit is less than stellar, don't worry! There are a few ways to get your finances back on track.
Always pay more than the minimum that is due. Paying just the minimum in order to spread your funds around for other purchases is a bad idea. In addition to accruing more debt, the amount of interest you'll be responsible for will skyrocket.
Try to pay off every card except for one, such as a major card, like Visa or MasterCard. Avoid store credit cards; they can ruin your credit in a hurry if not used carefully!
Establish a budget. You either have the funds for purchases or not – it's that simple. Make lists, review your finances, shop sales, and remain within your budget.
The maximum limit on your credit card is not how much you have to spend! Charging more than 30 percent of your available credit is a no-no and will guarantee you problems when you apply for a mortgage!
Check with your credit card company to stay informed about special promotions and reward programs. You may have cash at your fingertips that could be applied towards your balance and not even know it!
The good news is that consumers are able to obtain a free credit report annually. Having a look at your credit report before applying for a mortgage enables you to see an accurate picture of your financial state of affairs. Check on yours by contacting one of the following credit bureaus: Equifax, Transunion, or Experian or visit www.annualcreditreport.com.
Subscribe To Our Newsletter
Sign up with your email address to receive news and updates.