Overview of Renovation Loans
May 6, 2015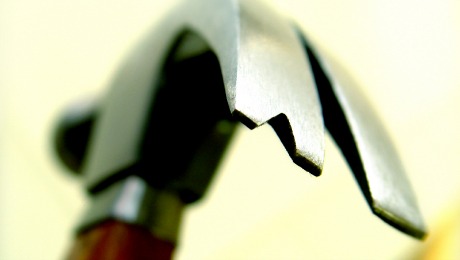 Are you aware that not all home loans are for the straightforward purpose of buying a home? Along with traditional fixed rate loans, FHA programs, adjustable rate mortgages and short-term loans, there are also financing products especially designated for making home renovations and repairs. There are several different types that allow for a variety of upgrades and improvements. Qualified borrowers are also able to enjoy low mortgage rates and many may be eligible for a low down payment plan! Another benefit is that it is possible to obtain a loan that will kill two birds with one stone. For example, the funds can be used both for the purchase of the property and to renovate it.
Whether one is purchasing a home in need of a little TLC as an investment property or future residence, it is often easier to accrue equity more quickly. That's because a fixer-upper will likely sell for below market value and increase in value after the renovation process. Furthermore, when a property is improved, it improves the entire neighborhood and community.
Another plus is that renovation loans pay for more than just cosmetic improvements. Of course which types of upgrades are approved will depend on which loan program is being used. However, there are several noteworthy projects that are typically allowed:
Central heat and air systems, plumbing and electrical systems
Upgrades to improve energy efficiency -New wells and septic tanks
Termite and moisture damage repairs
Kitchen and bath renovations and updates
Exterior area additions, replacements and repairs for decks, patios, porches, and terraces
Repairs and upgrades for hardscapes such as driveways, fences, walkways and retaining walls
Now, here is a look at some of the most popular renovation loans:
Fannie Mae Homestyle Renovation Loan – This program allows borrowers to apply for loans that correspond to what the property is expected to be worth after the renovation is completed. One requirement is that a consultant must evaluate the project before and after to ensure that the funds are in line with the projected work and that the entire amount of the loan did in fact go towards the renovation.
Jumbo Renovation Loan – Designated for more valuable properties, a jumbo reno loan paves the way for those interested in homes that exceed the conforming limit, which is usually around $417,000. These loans are to be used for either appraiser-required repairs or repairs the borrower wants done to the property. The repairs must be non-structural in nature and they must be attached to the property and add value.
Refinance Renovation Loan – In essence, the mortgage holder simply refinances an existing loan in order to free up a lump sum of cash for a home renovation. This is a very popular way to access funds that will be reinvested towards the goal of improving the borrower's existing home.
FHA Rehabilitation Loans – There are roughly 5 types of renovation loans that fall underneath the Federal Housing Administration's guidelines. There are two FHA 203(k) programs. The FHA's Rehabilitation Loan program applies to properties that need repairs, that may be structural and total over $35,000. The Streamlined Rehabilitation Loan addresses homes with repair estimates up to $35,000.
FHA Repair Escrow 203(b) – For those considering a direct home purchase through HUD for a property that does need cosmetic repairs at a cost of $5000 or under, there is the FHA Repair Escrow 203(b).
FHA 203(h) – Those who have been the victim of a natural disaster and whose homes suffered substantial damage may qualify for the FHA 203(h) Insurance for Disaster Victims. This type of loan also covers eligible renters. The funds do not go towards repairs, but instead, the purchase of another home.
FHA One Time Close or OTC – These loans provide funds for true one-time close staged funded construction-to-permanent loans designed for manufactured, modular, and site-built housing. With an OTC loan, the lender underwrites and approves the permanent portion of the loan before the construction begins. When all of he guidelines are met and the conditions for closing are approved by the lender, other than the final construction related conditions, the closing is then coordinated and construction begins. Since the loan is closed on before construction starts, the borrower does not have to requalify when it is time for conversion of the construction portion of the loan to the permanent portion of the loan. Therefore, it is a true one-time close.
Interested in Learning More?
We encourage you to call our toll-free number or use our online form to learn more about all of the renovation loans we offer. Please know that one of our experienced loan consultants is also at your service to answer questions and guide you in the right direction-at no cost or obligation whatsoever.
Subscribe To Our Newsletter
Sign up with your email address to receive news and updates.