The Pros and Cons of Living in a Golf Course Community
June 2, 2015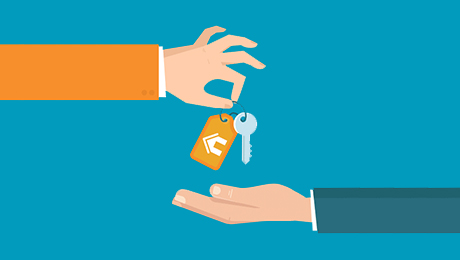 Dreaming of a guaranteed tee-time, sweeping views of manicured fairways and your very own golf cart? Living in a golf course community is very appealing for those who love the game and would enjoy the camaraderie of like-minded neighbors. Today's master planned communities that feature golf as their primary draw are a far cry from the stuffy old country club developments of the past. Most offer a multitude of other amenities such as walking and biking trails, tennis facilities, spas, swimming pools, and fitness studios. Even with all those perks, there are still some drawbacks. Here's a look at the pros and cons:
First the bad news…
Noise
From the constant hum of sprinklers and busy grounds keepers to the whizzing purr of passing golf carts, living on or near the course isn't always a peaceful experience. Early tee times and golfers who are unaware of how far their voices can carry add to the racket. Those who reside near the back nine also know that this finish line of sorts can get really loud when the tables turn and bets are won or lost.
Annoying Stray Balls
Even though a good homeowners insurance policy will cover broken windows and dented cars, the threat of being in the path of soaring, stray golf balls is stressful!
After Hours Aggravations
Sometimes due to bad weather or heavy use, the greens will require extra maintenance in the dark of night or wee hours before sunrise. How would you feel about this lack of privacy in the off hours along with the possibility of extra noise and glaring headlights?
Exposure to Harmful Chemicals
Of course the "greens" get lots of grooming that require more than just watering and mowing. Weed killers, fertilizer, and pesticides are applied often and may be a cause for concern. Before buying property in a golf course community get all of the facts regarding which types of products are being used and how often.
How Strict are the HOA Rules?
Having guidelines in place to ensure that residents adhere to certain standards is definitely a plus. Some folks, however, may feel that the rules prevent their freedom of expression when they prohibit certain types of landscaping, outdoor structures, additions, extra vehicles and exterior paint colors. Before settling into any type of community with an active HOA, it is highly recommended that the prospective buyer look over the expectations and obtain copies the minutes from past HOA meetings. That will provide a fairly accurate snapshot as to how things are going and the mood of the residents.
Living in a golf course community does have its rewards…
Built-in Recreation
Living in such a setting means there will be plenty of opportunities for improving your game plus enjoying other amenities and the great outdoors.
Protected/Safe Place
Since many golf course communities are gated and far from the hassles of city life, they are typically pretty safe and peaceful.
Excellent Way to Expose Youngsters to the Game
Although many assume this type of lifestyle is for retirees and singles, there are plenty of families who reside in golf course communities all over the U.S. They may hit the turf together or separately, regardless, it is a wonderful way to teach kids the importance of regular exercise and give them the opportunity to hone their skills. Rest assured that more than one future Tiger Woods or Michelle Wie is happily growing up within the confines of a golf course community!
Close-Knit Atmosphere
For singles, empty-nesters and retirees, living in such a community is a great way to stay connected with others. Of course we all need a little solitude, but residing in a golf course community is certainly the perfect remedy for the isolation that some adults experience when they relocate or retire.
Steady Property Values
Now this is certainly not a sure thing, however, golf course properties do tend to fare better than many homes in traditional neighborhoods. Those that do best and appreciate over time typically offer residents other amenities besides golf and run a tight ship with ongoing improvements and a strict architectural review board.
Financing a Home in a Golf Course Community
If you are looking to purchase or refinance a home in a golf course community in the U.S., we can likely help. At eLEND, we offer a variety home financing solutions for home buyers and homeowners including conventional home loans, government backed products (FHA, VA , USDA), jumbo mortgages, and more. We can even assist borrowers looking to finance properties as second homes and investment properties. Give us a call today at (800) 634-8616 for a no obligation consultation.
Subscribe To Our Newsletter
Sign up with your email address to receive news and updates.