Is a High Rise Condominium Right for You?
June 3, 2015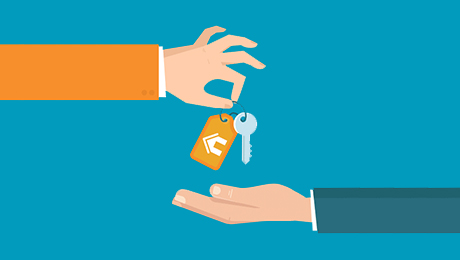 Looking for a "room with a view?" A high-rise condominium may be just what you're after. Although they are synonymous with life in the big city, their popularity has spread and home buyers everywhere are more than a little intrigued!
Residing in a high-rise condo is a great way to escape the headaches of maintaining a traditional single-family home. Can you imagine what weekends would be like with no long to-do list than involves yard work, exterior painting or maintenance chores? Just think – no driveway to blow or yard to mow!
Along with amenities such as fitness centers, swimming pools and courts for sports, high-rise properties may also include other convenient features such as coffee shops, super markets, restaurants, salons and other retail businesses. Another plus may be secure, free parking and assigned storage units for each resident. Wouldn't it be nice to keep your expensive bicycle or treasured longboard somewhere other than your bedroom or foyer? Since twenty-four hour surveillance and a doorman are common for this type of home, the desire for home security is definitely a huge factor that leads prospective home buyers to choose the high-rise life.
Along with the benefits, condo living also comes with a few drawbacks. Consider the following factors when deciding whether or not a condo is for you:
Less space
Storage space is often not exactly abundant, so pack-rats take note! For all the collectors out there, moving into a high-rise tower may be just the motivation you've always needed to part with a few loads of stuff. Haven't you heard the mantra of interior designers everywhere? Less is more.
HOAs
There will be an HOA to deal with, which comes with its own set of pros and cons. However, such an organization can take away a few headaches since many handle issues with maintenance and repair. The monthly dues may include items such as trash collection, water, sewer, insurance and assessment costs. Before allowing HOA dues to become a deal-breaker, calculate the same costs compared to a single-family home. For high-rise properties with fitness facilities, consider your gym membership, commute there and membership fee-you could possibly save after all. Next, ask to see copies of past HOA meeting minutes, and whether or not there are any liens against the building, pending lawsuits or upcoming assessments.
Pet Restrictions
The fact that a condo tower could prohibit pet ownership or restrict the size of certain furry friends is a huge deterrent for a multitude of would-be high-rise dwellers. On the other hand, there is a whole other multitude that is happy with such restrictions-they undoubtedly assume the walls with be thin enough to hear Puff's meows, Spot's barking and yikes! Remember that movie Snakes on a Plane?-couldn't a similar scenario happen in a high-rise? For those complexes that do allow pets, find out how close the nearest green space is and then reflect on what it would be like to get there with Bella the black lab on an icy February morning.
Close Quarters
Living in a high-rise is akin to living in a small village. Do a little research to ensure that the present villagers are happy and content with their quality of life and each other! Consider also how sensitive you are to noise and being impacted by the comings and goings of others. Audiophiles, gamers and film buffs may need to put their mega speakers and surround sound systems on craigslist and invest in some good headphones…
Rental Agreement Restrictions
If you want to use this home as an investment opportunity, do not assume that short-term rentals or second party lease agreements are allowed. Dig deep and ask all the right questions. Know exactly what is and is not allowed before listing that second bedroom on airbnb! Play by the rules and get the facts in writing.
Parking Issues
Are you someone who enjoys entertaining and having a houseful of guests? Find out about non-resident parking areas and how easy it will be to host this year's Oscar party-or not.
Remodeling Restrictions
Perhaps you have been shopping around for an older high-rise property that needs a little TLC. Although you might score a better price, do not assume that the HOA does not have the wheels in motion for major improvements that you will be assessed for. Maybe you are handy or a do-it-yourself type? Large condo communities are typically strict about what is allowed and any improvements or changes are usually first scrutinized by an architectural review committee. That's because if you decide to knock out a wall or move your kitchen sink, your surrounding neighbors could be affected. Will the work require a building permit? Unless you are a licensed contractor, do not assume you can begin any complicated project on your own.
When weighing the pros and cons between high-rise condos, low-rise apartments and single-family homes, be realistic about your situation, preferences and needs.
Subscribe To Our Newsletter
Sign up with your email address to receive news and updates.