What Are Conforming Limits?
June 10, 2015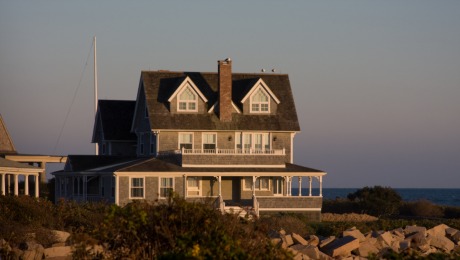 Anyone who has ever looked into obtaining a home loan from the government-sponsored enterprises of Freddie Mac or Fannie Mae has likely heard the term, "conforming limits". Those are essentially the guidelines that are established to determine the allowable size of a loan. Conforming loan limits translate directly to the average prices for residential properties within a given geographic area.
The majority of U.S. counties currently share a conforming loan limit of $417,000 for a one-unit property. However, in locations where real estate prices tend to be quite a bit higher than the U.S. average, loan limits can reach up to $721,050. High conforming loan limits are seen in larger metros where housing costs are much more expensive such as New York and San Francisco. In higher-priced pockets of the country, maximum loan limits are currently averaging out around $625,000.
Please keep in mind that in addition to the cost of real estate, conforming loans include other measures for determining if a borrower is a good risk. Other considerations are the prospective borrower's loan-to-value ratio, debt-to-income ratio, credit score and history, and other documentation requirements such as employment verification and tax information.
Since the Federal Housing Finance Agency, or FHFA is the one that oversees Freddie Mac and Fannie Mae, it is the one that sets the conforming loan limits. 2015 marks the 10th consecutive year that the amount remains at $417,000. Some future home buyers may question if this unchanged limit truly allows for cost of living increases and rising home prices. FHFA economists feel that holding the loan limit at the same point allows existing homeowners to refinance and offers new borrowers government-sponsored home loans with very low mortgage rates.
When home values plummeted in the years between 2007 and 2011, FHFA official chose to hold the conforming limit to $417,000. The strategy to keep the conforming limits as-is sought to bolster mortgage credit as opposed to the usual which was to raise loan limits when home values increased and to lower loan limits when home values dropped.
When it became apparent that the price of single-family homes in some areas of the U.S. were unobtainable through the existing loan limits, a higher cap was set. So far, FHFA has designated 234 high-cost areas nationwide including New York City, New York; Los Angeles, California; and the entire San Francisco-San Jose-Oakland metropolitan region.
It is certainly a good thing that the agency acknowledges that the cost of housing varies greatly depending on where in the nation you're thinking of purchasing a home. But what about those cases when someone's mortgage fails to fit within the conforming loan limits?
The good news is that those folks still have a few options. There are FHA-backed mortgages that are available to eligible borrowers for when the required loan size exceeds the conforming limits. Since FHA loans are insured by the Federal Housing Administration, sometimes the amounts can be more than for a conventional loan. For those areas of the country with higher than average home prices, the FHA can insure a loan for up to $625,000.
This option is attractive to many because the FHA loans allow for extremely low down payments of only 3.5 percent and their loan approval process is not as rigid as Freddie's or Fannie's. It also has a unique approach for those borrowers recovering from financial setbacks. For example, the FHA will allow loans for a home buyer who is just 12 months removed from a bankruptcy, foreclosure or short sale. This type of arrangement is just not possible with a conventional loan.
FHA guidelines also allow for qualifying borrowers over the conforming loan limit to use VA loans, which are guaranteed by the Department of Veterans Affairs. As with other FHA loans, VA loans can be granted for larger loan amounts than conforming ones. However, please note that VA loans are available to military borrowers only.
Curious about the conforming loan limits in your area? Visit this link to learn more: http://www.fhfa.gov/DataTools/Downloads/Pages/Conforming-Loan-Limits.aspx