Experts say housing market is having its best year since 2006
June 18, 2015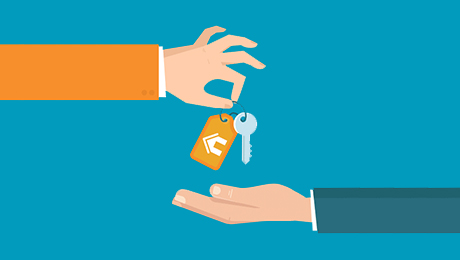 A recent article on Realtor.com suggests that the housing market is definitely pulling ahead, so much so that it's having its best year since 2006. Only this time, experts say, it's no bubble.
Demand for homes has been steadily increasing, with recent reports showing strong surges in the spring and early summer of this year. Job growth is likely propelling this demand, with more than 3 million jobs being created in the last 12 months. Furthermore, more than 1 million jobs have been created for the 25-34 year old crowd, which, incidentally, happens to be the age range in which most Americans buy their first home. At least, that's what Realtor.com reporter Jonathan Smoke pointed out in the June 10 article, which highlighted the market's recent improvements.
Smoke writes,
"We're seeing record traffic at realtor.com®. Real estate websites across the board are experiencing 15% year-over-year growth in unique users, but our site has seen more than twice that…"
Smoke goes on to report that with the uptick in demand, homes are spending less and less time on the market. In May, the median age of inventory nationwide was 66 days on the market. That's 8 days less than last year's figure. In some of the U.S.'s bigger and busier markets, inventory moves between 18 and 45 days faster. The rapid decline of days on the market indicates that demand is growing at a more rapid pace than supply. This also brings higher-than-normal price appreciation on most homes.
While some of this may sound reminiscent of the real estate bubble from before, there's a key difference this time, Smoke says.
"The level of price appreciation would be problematic if it continued, but we don't think it will. Median list prices, which often predict the direction of actual price changes, moderated in each of the past two months as the number of listings grew."
Smoke also points out that rents are rising at a similar, or even stronger pace than home prices in the United States. More people renting has caused rental vacancies to decline, thus rents got higher. However, because the rental rates have skyrocketed, it is now cheaper to buy than it is to rent in a whopping 80 percent of U.S. counties. With stronger employment and other positive economic factors, it's no real surprise that we're now seeing mortgage rates inch upward. However, the slight increases does not seem to be slowing the market down.
"Consumers can clearly see that affordability is going down for real, so those who are ready and able to buy are searching for homes, looking at listings, visiting open houses, applying for mortgages, and signing contracts," Smoke writes.
In other words, home prices are on the rise and many Americans know it. This gives some prospective buyers that extra little push they may need to get serious about house hunting and getting approved for a home loan before home prices go any higher.
So does all of this make it a seller's market out there? Perhaps. But not necessarily across the board. Real estate markets can vary from location to location. It's always best to discuss your real estate plans with a licensed, experienced real estate agent who is familiar with your local market before making any big decisions.
Subscribe To Our Newsletter
Sign up with your email address to receive news and updates.