Best Cities to Find a Job in 2015
June 22, 2015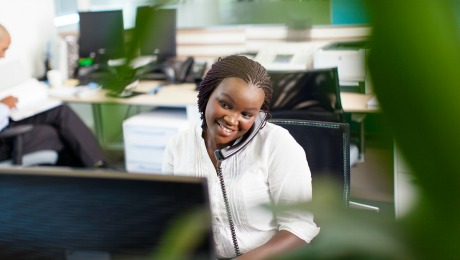 With the U.S. adding 280,000 jobs last month, more and more Americans are joining or rejoining the workforce. Although jobs have increased across the country, there are a few select areas that have spurred more dramatic rises in employment opportunities. If you're wondering just where you should go to have the best shot at securing employment, take a look at these hard-working cities.
Seattle, WA
Ranked #1 Best City to Find a Job by WalletHub.com, Seattle offers plenty of job opportunities, plus conditions there are prime for economic growth. Demand for housing is high, unemployment is low (3%), and Seattle is home to a lot of Millennials – a generation considered to be very important in the future of the housing industry as well as many other industries. Plus, Seattle is just a cool place to live! From the vibrant art and cultural scene to the nightlife to the noteworthy musical history, The Emerald City is a great place to call home.
Raleigh, NC
Ranked #1 in a list of the Top 10 Best Cities for Jobs by CNN Money, the North Carolina capital boasts more than 24,000 job openings, a median base salary of more than $50,000/year and yet the median home value is an affordable $198,400. Add in the favorable Carolina weather, top-rated school systems and good old Southern hospitality, and you've got one heck of a city!
Austin, TX
When it comes to finding the best place to work and play, it can't get much better than Austin. This vibrant Texas city is home to numerous employers who are eager to hunt out and recruit new hires. A few major companies with operations or headquarters in Austin include Apple, Hewlett-Packard, Google, Samsung, Whole Foods Market, and Facebook. When the work day is over, explore the city to find out why they call Austin the "Live Music Capital of the World!"
San Jose, CA
Ranked #7 on CNN Money's list of the Top 10 Best Cities for Jobs, and ranked the 6th Safest City in America, San Jose has a low unemployment rate (4.3%), high number of job openings (51,439) and is the #1 place for what some call "advanced industries jobs." In other words, if you're a techie looking for gainful employment, San Jose may be the right place for you. Jobs in computer engineering, biomedical engineering or software engineering are more plentiful here than in just about any other part of the country. But competition can be fierce and the cost of living is pretty steep. In other words, make sure you really know your stuff and have a game plan before packing up and moving out.
Atlanta, GA
This sprawling southern city may not be at the top of some people's lists when it comes to job opportunities, but with its relatively low cost of living, opportunity for economic growth and diverse selection of major employers, we thought Georgia's capital at least deserved a mention. Atlanta contains the country's third largest concentration of Fortune 500 companies and is the global headquarters for several major corporations like The Home Depot, The Coca-Cola Company, Delta Airlines, AT&T, Chick-fil-A, UPS and more. Recently earning the nickname, "The Silicon Peach," Atlant has a growing technology sector, and, thanks to impressive tax incentives, Atlanta's film industry has really taken off in recent years. So whether you want to work in tech, transportation, film or retail, you'll likely have plenty of avenues to explore in ATL!
Subscribe To Our Newsletter
Sign up with your email address to receive news and updates.