Builder Confidence Hits Yearly High in June
June 25, 2015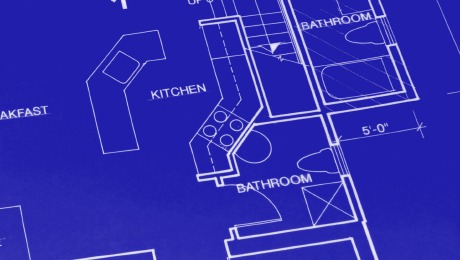 Not since September of last year has the level of confidence been this high in the home builder community. According to recent data from the National Association of Home Builders (NAHB), builder confidence in the market for newly built, single-family homes in June gained five points to a level of 59 on the NAHB/Wells Fargo Housing Market Index (HMI) released yesterday.
The reading of 59 is three points higher than economists from the Wall Street Journal anticipated, indicating that the market may be picking up faster and better than even the experts had hoped. After a sluggish winter housing season, this is a welcome change of pace.
"Builders are reporting more serious and committed buyers at their job sites and this is reflected in recent government data shoring that new-home sales and single-family construction are gaining momentum," said NAHB Chairman Tom Woods, a home builder from Blue Springs, Mo.
"The HMI indices measuring current and future sales expectations are at their highest levels since the last quarter of 2005, indicating a growing optimism among builders that housing will continue to strengthen in the months ahead," said NAHB Chief Economist David Crowe. "At the same time, builders remain sensitive to consumers' ability to buy a new home."
The NAHB/Wells Fargo HMI is derived from a monthly survey that the NAHB has been conducting for three decades. The results of the survey and data from the Index helps gauge builder perceptions of current single-family home sales and sales expectations for the next six months as "good," "fair" or "poor." In addition, the survey asks builders to rate the traffic of prospective buyers in their areas as "high to very high," "average" or "low to very low." Each component is then scored and used to calculate a seasonally adjusted index where any score above 50 indicates that more builders view conditions as good than poor.
June's HMI revealed positive gains in all three HMI components. The component measuring current sales conditions increased seven points to 65, the index gauging sales expectations in the next six months increased six points to 69, and the component measuring buyer traffic rose five points to 44.
Regionally, the South and Northeast saw the highest gains, with each rising three points to 60 and 44, respectively. The West posted a two-point gain and the Midwest's score fell by one point to 54.
As the Wall Street Journal reports, the rise in builder confidence is just the latest in a series of signs that the current home-selling season is gaining momentum. Here are a few other points that suggest the real estate market is heating up this summer:
New-home sales rose 6.8 percent in April
Construction spending has surged to its highest level since November 2008
The National Association of Realtors (NAR) said its Pending Home Sales Index, a foreward-looking guage of home purchases, hit a nine-year high in April
Home prices are increasing – a sign of growing demand
Subscribe To Our Newsletter
Sign up with your email address to receive news and updates.