Housing Affordability Increasing
June 28, 2015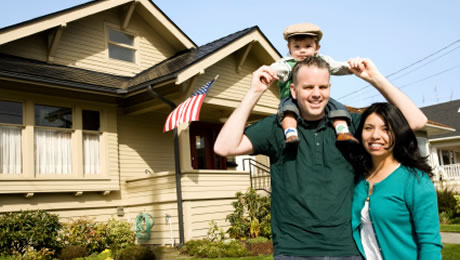 Housing affordability has continued to make impressive gains lately, thanks to lower home prices, more attainable mortgage programs and interest rates that are staying near historic lows. Throughout the United States, both new and existing homes are considered more affordable on average. This news comes from the latest National Association of Home Builders/Wells Fargo Housing Opportunity Index, which measures housing affordability in the U.S. and how it has changed from the previous year.
According to the most recent NAHB/Wells Fargo Housing Opportunity Index, 66.5% of new and existing homes sold between January and the end of March were considered affordable to families that earn the U.S. median income of $65,800.
"Now is a great time for consumers to buy homes," said NAHB Chairman Tom Woods, a home builder from Blue Springs, Mo. "Both first-time and move-up buyers can take advantage of these favorable market conditions and start building their American Dream."
According to the NAHB/Wells Fargo index, the national median price of a home dropped from $215,000 in the fourth quarter of 2014 to $210,000 in the first quarter of 2015. A $5,000 decrease may not seem like much, but every little bit helps! Furthermore, the average mortgage interest rate also declined from 4.29 percent to 4.03 percent during that same period.
Low down payment home loans are also becoming more accessible, allowing more people to obtain affordable home financing. Mortgage programs such as FHA loans, (which typically require 3.5% down) and USDA loans (which require zero money down) have helped give the mortgage and housing markets a boost by opening up homeownership opportunities for people who would otherwise be unable to secure a mortgage.
While most people understand and value the benefits of owning a home, higher prices and limited access to mortgage credit has hindered homeownership rates in the past. Could this recent data from NAHB/Wells Fargo indicate that the market is improving? We think so. And we believe that now is an excellent time to buy a home, especially considering the fact that rental rates are rapidly increasing across the country.
According to a recent article from CNN Money, the rising demand for rental housing has pushed rents higher, with some markets seeing a nearly 15% increase since last year. This rapid increase in rental rates may make it difficult for current renters to save up enough money to one day afford to buy a home. Therefore, if you're considering a home purchase and want to begin to enjoy the benefits of homeownership as soon as possible, talk to one of our experienced and knowledgeable mortgage professionals.
Simply call us at 1-800-634-8616 or fill out the Rate Request Form on this page and someone from eLEND will contact you after reviewing your information.
Subscribe To Our Newsletter
Sign up with your email address to receive news and updates.