Why Rents Keep Rising
July 1, 2015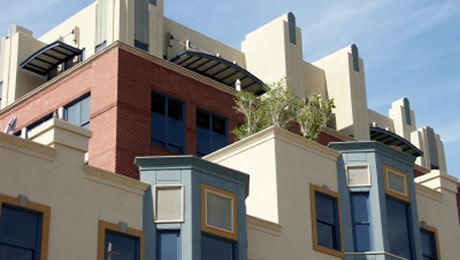 Are you currently renting or considering moving into a rental home? If so, be prepared for sticker shock.
According to recent data from Zillow, rents have been on the rise across the nation, even outpacing home values. Some markets in particular are facing sky high rental rates – San Francisco, CA and Dever, CO are a few of the first that come to mind. In San Fran, renters have seen a nearly 15% increase in rents over the course of a year while Denver renters experienced an 11.6% yearly jump. But this trend isn't just limited to the big cities, CNN Money reports. On the contrary; markets that were once considered more affordable are growing at a more rapid pace and therefore experiencing a surge in rental demand.
The result of such a rapid increase in demand has left many markets with a shortage of available rentals, thus the quickly rising rental rates.
"Vacancy rates are at very low levels, which continues to push rents higher," said Andrew Jakabovics, senior director for Policy Development & Research Enterprise Community Partners.
So what exactly is causing this brisk growth in rental demand? According to CNN Money, there are several factors that have combined to create a perfect storm, so to speak, for a high pressure rental market. Some of those factors include Millennials renting longer (i.e., not buying homes) and Baby Boomers downsizing (moving from homeownership to the lower maintenance lifestyle of renting). There has also been a fairly strong shift in Americans wanting to live in more urban areas, where renting is sometimes (but not always) more affordable than buying.
Unfortunately, there are no signs of rents going down anytime soon. This makes it a more favorable time to buy a home, for those who have the means. The good news is that mortgage availability is becoming more accessible, interest rates are staying near historic lows, and home prices are going up yet staying in the realm of affordable.
About one in four renters in the U.S. spend at least half of their household income on monthly rent payments, according to Angela Boyd, vice president at Enterprise Community Partners. That puts a pretty severe financial strain on individuals and families, especially if their goal is to ultimately have enough money saved up for a down payment on a home. The solution to this dilemma could be found in the variety of low and zero money down mortgages that are geared toward first time home buyers and those on a tight budget. USDA mortgages, for instance, require zero money down whereas FHA loans require a fraction of the traditional 20% down payment. Then there's the zero money down VA loans, which are designed specifically for active duty military and veterans. Naturally, there are certain eligibility restrictions for these mortgage programs, so you should talk to a trusted mortgage professional for details. If you are a renter who wants to be a home owner, but feel you lack the resources needed to get your foot in the door, these programs would certainly be worth reviewing.
Learn more about low down payment FHA loans.
Learn more about zero money down USDA mortgages.
Learn more about zero money down VA mortgages.
At eLEND, we offer all of the above mortgage programs and are happy to assist home buyers achieve their dream of owning a home. Give us a call with any questions or feel free to submit your information on this page to have one of our mortgage professionals contact you to discuss your situation.
Subscribe To Our Newsletter
Sign up with your email address to receive news and updates.