What is the Obama Mortgage?
July 22, 2015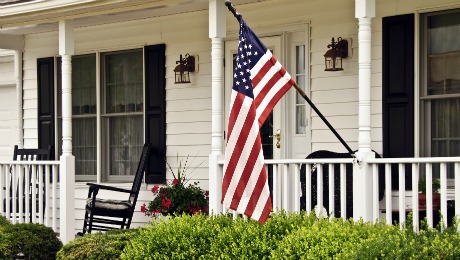 In spite of the fact that the nation's housing market has been on solid ground for quite a while now, there are still homeowners who are in need of a little help. A special program that was initiated during President Obama's administration is geared towards enabling homeowners to refinance their existing mortgages- even if they owe more on their homes than they are worth.
Although it is often referred to as an "Obama Mortgage", the federal program's more accurate name is HARP, which is an acronym of the Home Affordable Refinance Program. It was created in 2009, and has undergone several revisions since. When it first came into existence, there were an estimated 5 million U.S. homeowners who owed more on their mortgages than the properties were valued. This type of situation is known as an "underwater mortgage".
Since it began, HARP has provided refinancing assistance to more than 3 million underwater borrowers who have now been able to obtain more affordable mortgage rates. This opportunity has prevented millions from losing their homes. As previously mentioned, several revisions have been made to the program in an effort to streamline its guidelines and eligibility requirements. In 2012, the more user-friendly HARP 2.0 was put into effect. It was set to expire at the end of December, 2015. However, yet another version, HARP 3.0, was unveiled this past spring. On May 8th, Mel Watt, head of the Federal Housing Finance Agency, revealed that HARP 3.0, also known as "#MyRefi," has been extended through the end of 2016.
Anyone considering applying for HARP should be aware that refinancing through this program does not stop the foreclosure process. However, it can prevent the foreclosure cycle from beginning.
Here's a Look at the Basic HARP Requirements:
You owe $50,000 or more on your mortgage.
You have 10 more years of mortgage payments remaining.
Your loan has an interest rate that is at least 1.5 percent higher than the current 30-year fixed rate.
Either Freddie Mac or Fannie Mae must hold your mortgage in order for you to be eligible for HARP refinancing.
There are several other requirements, including that borrowers must be current on their monthly mortgage payments and have a perfect payment history within the past 12 months. Mortgages that originated as an FHA, USDA, VA or jumbo mortgages, are not HARP-eligible.
If you crunch the numbers and assume that refinancing would be "too little too late" for your situation, consider this: According to Watt, homeowners who refinance through HARP stand to save an average of $191 per month. Although this may sound like mere chump change, financial planners have often made the observation that as little as an extra $100 a month can be enough to prevent a homeowner from getting behind on their mortgage.
Subscribe To Our Newsletter
Sign up with your email address to receive news and updates.