RealtyTrac Names Most Expensive ZIP Codes in the U.S.
July 25, 2015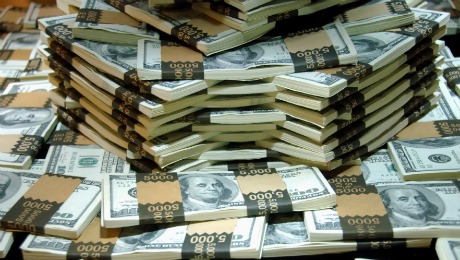 Designed by the United States Postal Service in 1963, the only technical purpose of ZIP codes is to help with the sorting of mail. However, anyone who recalls Beverly Hills 90210 (the infamous teen soap opera that ran in the 90s) can attest to the fact that certain ZIPs often double as a status symbol.
RealtyTrac recently released the results of a data survey in which the real estate and foreclosure tracking firm ranked the Top 20 U.S. ZIP codes based on the highest average prices for single-family residences.
And before you ask, 90210 placed 15th.
According to RealtyTrac's survey, the number one most expensive ZIP code in the U.S. is the New York, New York code of 10282. The average estimated value of a single-family home in this area is nearly $3 million. The population of the area is relatively small, at only 6,217. Apparently not too many people can afford $2.9 million homes.
Rounding out the top 10 most expensive ZIP codes were Los Altos, CA 94022; Palo Alto, CA 94304; Santa Monica, CA 90402; Carrollton, IL 62016; Stanford, CA 94305; San Francisco, CA 94123; Los Altos, CA 94024; Newport Coast, CA 92657 and Portola Valley, CA 94028.
As you can see, The Golden State dominated the list. Of the 26 cities listed, 20 of them were in California. Other states that were represented include Florida, New York and Illinois.
Want to see the full list? Click here.
Wondering what types of homes are available in the country's most expensive ZIP codes? Take a look at a few of the listings we came across on Zillow:
4 bedroom, 2 bath traditional family home in Los Altos, CA 94022 (second most expensive ZIP code)
3 bedroom, 2.5 bath condo in Palm Beach, FL 33480 (19th most expensive ZIP code)