What is the FHA's Back to Work Program?
August 12, 2015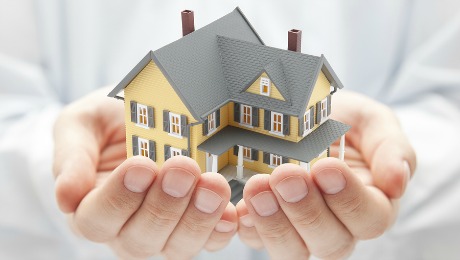 The far-reaching magnitude of 2008's economic downturn necessitated a change in doing business as usual. For example, home owners faced with foreclosures or short sale scenarios who previously held FHA fixed-rate mortgages would usually have to wait 36 months before purchasing another home. In 2013, the Federal Housing Administration unveiled a plan to help beleaguered homeowners known as, its "Back to Work Program." It changed the long-held practice of a 36-month waiting period and now allows buyers to purchase a primary residence just 12 months after a short sale, foreclosure or deed in lieu of foreclosure.
In creating this special program, the FHA reaffirms its mission and gives families a second chance at home ownership. It is scheduled to be available until September 30, 2016. It is designed to allow those who have gotten back on their feet financially to bypass the long waiting period that was previously standard procedure.
In addition to showing that one's economic situation has improved, the FHA Back to Work Program has a number of eligibility requirements. The main one is that the previous homeowner must present specific documentation that proves financial problems led to the loss of their home. Please be aware that conditions such as previous loan modifications, ARM recasting, divorce, and one's inability to rent a proposed investment property, are not considered grounds for program participation.
To qualify, one must prove that a loss of income of 20 percent or more for at least six months prior to the chain of events that resulted in the loss of the home occurred. For example if you were forced to take a 20 percent pay cut due to fewer hours or a reduction in salary – and your income went from $100,000 to $80,000 annually, and this took place six consecutive months before you lost the home, then you would likely be eligible.
In order to participate in the Back to Work Program, it will be necessary to provide detailed paperwork and documentation from your employer. Examples of required documentation include proof of lower year-to-date earnings with pay stubs within the dates your income dropped, plus W-2s and/or tax returns that show lower reported wages within that time frame.
Also, to submit an application to an FHA-approved lender, a prospective borrower must first take a "Pre-Purchase Counseling" course with a HUD-approved housing counseling agency. This needs to happen 30 days before one starts the application process. Next, a certified counselor will assess the applicant's debt, ability to afford the mortgage, aspects of the mortgage, explain mortgage insurance and the loan application process. The counseling session must be completed at least 30 days before applying for a new FHA mortgage. The counseling seminar certificate is valid for 6 months.
Next, the FHA expects the prospective borrower to show that they have indeed gotten back on solid ground with employment, income and outstanding debt. Another big requirement is that one's credit score is at least 640. More proof of an improved economic picture is to show a 12-month positive credit history on other outstanding debts.
In order to become qualified for the Back to Work Program, it is absolutely vital for the prospective borrower to provide detailed and thorough documentation on the above-mentioned points. This is due to the fact that although this is an assistance program of sorts, today's lending guidelines are a bit more strict, even through the FHA. Bank records, credit scores, and details from one's employer are absolute musts when seeking a new loan.
Stay on top of things by checking your credit score and finding out what you can do to improve it. Consumers are able to obtain a free credit report annually. Having a look at your credit report before applying for a mortgage enables you to see a clear picture of your financial state of affairs. Check on yours by contacting one of the following credit bureaus:
To learn more about the FHA's Back to Work Program, take a look at the official program page here: http://backtoworkprogram.org/
Subscribe To Our Newsletter
Sign up with your email address to receive news and updates.