What are FHA Energy Efficient Loans?
September 14, 2015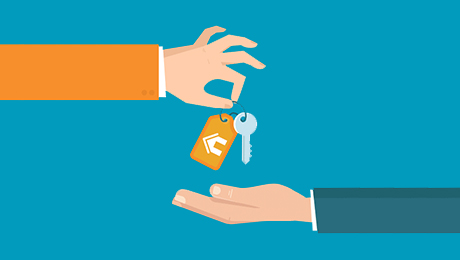 The Federal Housing Administration (FHA) has been providing assistance to Americans who cannot afford a 5-20% down payment since 1934. Over the years, a variety of special financing programs have been created under the FHA umbrella. There are options for refinancing, consolidating debt, and even making energy efficient home improvements!
New homeowners are often shocked to discover how much money it actually takes to run a home with regard to heating and cooling costs. In addition to utilities, a number of improvements are often necessary to ensure that a home does not become a money pit due to disrepair or outdated components. Considering the prices of items such as a new roof, updated HVAC, energy efficient appliances or better doors and windows, it becomes quickly apparent that such improvements add up in a hurry.
The good news is that with the FHA's Energy Efficient Mortgage or EEM, which was established nationwide in 1995, making a home energy efficient is much more doable. The program offers home buyers the chance to finance the purchase of a home, or refinance an existing home loan. Within the mortgage, allowances for the cost of energy-saving and cost-efficient improvements are included and there is no need to worry about qualifying for additional financing to cover the energy efficient upgrades.
Here are a few examples of the types of improvements that an EEM would cover:
Replacing a furnace/cooling system
Fixing or replacing a chimney
Insulating an attic, crawl space, and/or pipes and air ducts
Replacing doors or windows
Installing active and passive solar technologies
Another bonus for all those DIYers out there is that if you can prove that you have the skills, time and ability to complete the work on your own in a conscientious and competent manner, then your lender may approve the financing and allow you to take care of the labor portion of the installation. Be sure to consult with your lender for details.
Program Details
Eligible borrowers can take out an EEM loan as a 15 or 30 Year Fixed Rate Mortgage or as an Adjustable Rate Mortgage (ARM). These loans are available from FHA-approved lenders. FHA requires that borrowers make at least a 3.5 percent cash investment on the property, based on the sales price. The total amount of the mortgage is based on the value of the property plus the expected cost of energy-efficient improvements. The EEM program is applicable for most types of single-family homes, condos, and townhomes.
Here's a more in-depth description of several improvements that an EEM could make possible:
Roof, Windows, and Doors
A home's roof, doors, and windows play vital roles in preventing the waste of energy. A roofing contractor can inspect your roof for missing shingles or damaged areas that could lead to air or water leaks. He or she could also review the roofing material to assess whether or not it is the best choice for your climate. Mounting a few solar panels on the roof as a power supplement is another way to reduce your energy bill.
Replacing old or inefficient doors and windows with new ones can make a huge difference in making your home more energy efficient. Poorly sealed or damaged doors and windows allow hot or cold air to seep in and sabotage the job the HVAC system is trying to do. Depending on the installation be aware that proper seals and weather stripping also play a part in how well doors and windows keep a home airtight.
Insulation
The spaces between walls and the attic area should be well insulated so that the heat stays inside during the chilly months and the AC doesn't work overtime when the mercury goes up. Well-installed insulation saves money and makes the HVAC system more efficient. Before choosing new insulation, find out its R-value. That measures the insulation's ability to resist the flow of air. The higher the R-value, the better.
Components/Appliances
Outdated components such as HVAC systems, refrigerators, freezers, hot water heaters and furnaces can be expensive and inefficient to use. In regard to furnace models built prior to 1992 that have standing pilots, the ACEEE/American Council for an Efficient Economy, suggests replacing them. NewEnergy Star-rated appliances are another a great way to save on the price of electricity!
Having an energy efficient home is not only the environmentally conscious thing to do; it's also a no-nonsense way to save money. Giving attention to the various systems and components that could boost your home's energy saving potential will very likely enhance their performance and longevity. To learn more about other effective ways to make your home more energy efficient, schedule an energy audit. To find skilled auditors in your area, visit the HUD website at www.hud.gov
Learn more about EEM eligibility requirements here.
Not sure if an EEM is right for you? eLEND offers 203K financing solutions where borrowers can finance many of the projects listed in this post along with other home renovations.
Subscribe To Our Newsletter
Sign up with your email address to receive news and updates.