What are VA Funding Fees?
September 21, 2015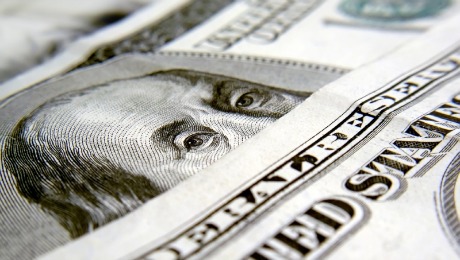 It is true that a VA loan enables active members and veterans of the U.S. military to purchase a home with no money down. What many first time applicants do not realize, however, is that there is a fee of 2.15 percent* on what would be the down payment amount. This is known as the VA funding fee. The idea is to provide a chance for the borrower to contribute to the cost of the home purchase and offset the cost incurred by American taxpayers.
There is a higher funding fee for those veterans who are using a VA loan the second time around. They pay a slightly higher price, 3.3 percent*. As prior recipients, they have likely accrued more disposable income by building equity and may have had more time to save for a second home purchase, thus justifying the slightly higher fee.
Can the Fee be Reduced?
Yes, the VA funding fee can be reduced if the borrower agrees to make a down payment. First-time users of the program benefit from the no down payment option opportunity and are responsible for the 2.15 percent funding fee. That fee amount is reduced to 1.5 percent when the applicant agrees to make a down payment of at least 5 percent but less than 10 percent. Even better, the fee is reduced to 1.25 percent when the home buyer opts to make a down payment of 10 percent or more!
Please note that funding fees also apply to refinance mortgages. The refinance fee is a very affordable .5 percent.
Is Anyone Exempt from Paying the Fee?
There are certain individuals who are completely exempt from the VA's funding fee. However, the Office of Veteran Affairs has the final say in these matters, within the following types of circumstances:
Veterans who suffered service-related disabilities and are receiving compensation from the VA.
Veterans who would typically receive compensation for service-connected disabilities if they did not already receive retirement pay.
Surviving spouses of veterans who died in service or from service-connected disabilities. Those spouses may or may not be veterans and also may or may not use their veteran status, if applicable, towards a VA loan.
The applicant is eligible to receive VA disability as a result of a pre-discharge exam and rating.
The applicant meets the requirements to receive VA disability but has been re-enlisted or recalled to active duty.
More About VA Loans
Perhaps you have heard about VA loans but are not entirely familiar with how they came about or how they work. Created in 1944, the Veterans Administration Loan Guaranty Program was created to assist service members, returning from active duty, the opportunity to buy a home of their own. Since it came into being, more than 18 million active duty, retired, and reservist members of the military have realized the dream of home ownership. Because the federal government guarantees the loans, military borrowers benefit from very competitive rates and terms offered by VA-approved lenders. Here are the main reasons qualified borrowers should consider a VA loan:
It is one of only two options to secure a home mortgage that requires no money down. The other is the USDA's Rural Housing program.
The underwriting standards for VA loans can be less stringent than for conventional loans. No private mortgage insurance is required either, which conventional borrowers may need to pay monthly unless they put down a minimum of 20% of the loan amount.
The guidelines can be more flexible than those of other mortgage programs.
There are no prepayment penalties.
To learn more about VA loans and their eligibility requirements, discuss your next home purchase or refinancing strategy with a VA-approved lender, like us!
Are you in the National Guard or Coast Guard? You many qualify! Find out about all of the eligibility requirements here: http://www.benefits.va.gov/homeloans/purchaseco_eligibility.asp
*Percentages are subject to change. Consult with a licensed mortgage professional for the most up-to-date information.
Subscribe To Our Newsletter
Sign up with your email address to receive news and updates.