How Mold May Affect a Home Sale
September 23, 2015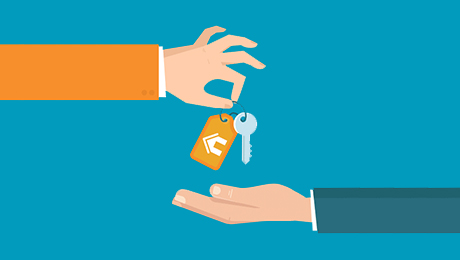 Most sellers go to great lengths to prepare their homes before listing them for sale. Extensive repairs and cosmetic updates are par for the course. However, one major problem that can destroy a property's potential is the discovery of mold. Talk may be cheap, but when word gets out that a home has a mold problem, house hunters may avoid it like the plague!
Sellers usually have no idea there is a mold issue until a home inspector who's been hired by the prospective buyer finds it. Any signs of mold should be addressed immediately! The problem is often that the poor homeowner has no idea it's there in the first place. Serious types of mold may be present for months and go undetected because the homeowners can neither see it nor smell it. Molds and fungi can grow on virtually any surface, from wood, to brick, to fabric, and even glass. Another problem is that the growth frequently takes place in the nooks and crannies of basements, attics, behind walls, ceilings and other hard to reach places. Mold can grow for months until it has completely established a strong foothold that will require drastic means and a hefty sum in order to remove it and repair the damage it's caused.
The health complications caused by molds include respiratory problems, rashes, fever, fatigue, dizziness, headaches, chronic sinusitis, asthma, and eye irritations. In addition to physical ailments, it makes the home sick as well, with wood rot and decay! As a homeowner, it is important to stay on top of any leaks or excessive moisture issues that may arise. Proper ventilation and keeping your home's humidity level in check are preventive measures that everyone, especially those living in damp climates, should consider.
Those who are readying a house for the sales market may want to invest in having a comprehensive home inspection done to rule out any hidden issues. This is a must for anyone whose home has had leaks or water damage in the past. A potential consequence for failing to detect and remove mold prior to a sale could be a lawsuit should a disgruntled buyer find mold after the fact.
If mold turns out to be an issue, a mold remediation firm may be needed to come in and handle the removal. The two-step process involves treating the mold with chemicals that will effectively kill it. Next, areas are treated to prevent a reoccurrence. The best mold remediation firms also offer a warranty that protects the property for a period of years.
Like the Boy Scouts say, "Be Prepared" by documenting everything with photos, notes, receipts and testing results. That way a future buyer will know you are sincere, not trying to hide anything and did your best to alleviate the situation.
For cases that received a mold inspection that revealed only minor damage that was in turn repaired, have the work inspected again to prove the problem has been resolved. Being able to show such documentation to prospective buyers shows a seller's sincerity.
Learn more on mold, how to prevent it and its effects here from the Centers for Disease Control website: http://www.cdc.gov/mold/faqs.htm
Subscribe To Our Newsletter
Sign up with your email address to receive news and updates.