Overview of FHA Condo Financing (Section 234 c)
September 30, 2015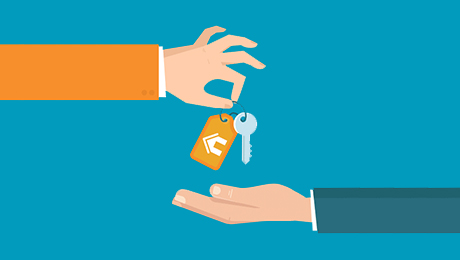 For many Americans, the dream of home ownership is often fulfilled with a condo purchase. This option is perfect for many home buyers for several reasons. Condos can be more affordable than single-family homes, there's definitely less maintenance and they often come with built-in amenities.
After 2008's housing crisis and subsequent economic downturn, a number of lenders changed their guidelines, which has made the process of securing a loan a bit different than in the past. The private mortgage insurance industry has also tightened its belt and created more restrictive policies. Private mortgage insurance (PMI) is what protects lenders from losing money when a borrower defaults on a loan or goes into foreclosure.
[Related Post: What You Need to Know About PMI]
PMI & Condo Financing
Lenders typically require PMI for loans in which the down payment is less than 20 percent. The idea is that the PMI will reimburse for equity and protect the lender. In cases where the borrower does default on the loan and the home is then sold for a loss at auction or as an REO, the PMI insurer may cover the difference.
Private mortgage insurance companies who were affected in the wake of the 2008 economic downturn have since limited their PMI policies for condos all over the country. This also happens even with borrowers who have solid financial assets. Even in hot areas, where appreciation rates and home sales are on the uptick, there are still some restrictions. For example, a prospective condo buyer may be unsuccessful in obtaining PMI in a condo community where more than 30 percent of the owners are investors.
Scenarios such as these have made it more difficult for low and middle-income home buyers who can not quite secure a 20 percent down payment for a condo purchase. That's why the Federal Housing Administration (FHA) has a program to help offset the restrictions imposed by the PMI industry. The program is known as Section 234 (c) and insures a loan for up to 30 years on a condominium unit. There are a few eligibility requirements:
A condo complex must have at least four units.
They can be walk-ups or elevator buildings. They may also be row homes, detached, high-rise or semi-attached.
Also, the borrower must be an owner-occupant who meets the FHA underwriting criteria. This type of insurance in obtained through FHA-approved lending institutions.
Here is a brief overview of the basics of Section 234 (c)
The typical mortgage program is a 30-year fixed rate mortgage
This program helps make down payments more affordable
Lenders are more likely to work with borrowers who have proven their eligibility requirements for Section 234 (c).
The FHA 234(c) is only for condominium properties.
To be eligible, if the prospective buyer is residing in a condo unit that was once a rental, such as an apartment, the change must have gone into effect at least one year prior before applying for the Section 234(c).
Condos that are currently rental properties can be purchased through Section 234(c) financing when all of the current residents agree to convert the group of apartments into a condo complex.
Spot Approval
For cases that come up in which a prospective borrower wants to purchase a condo that does not initially qualify for the FHA 234(c) they may want to try for what's known as "Spot Approval". Going through this process takes more time and effort but a real estate agent should be able to help with this process. For "Spot Approval", the following conditions must be met:
The condo must be completed and if part of a unit, the construction in the entire unit should also be completed with no plans for later additions.
The other residents of the condo complex must have control and access to all of the community's common areas.
The majority of the condos in the unit should already be sold. Also, at least half of them should be occupied.
For an in-depth look at this program and all of its eligibility requirements, please contact an eLEND mortgage professional at 800-634-8616.
Subscribe To Our Newsletter
Sign up with your email address to receive news and updates.