More Homes Regained Equity in the First Quarter of 2015
October 14, 2015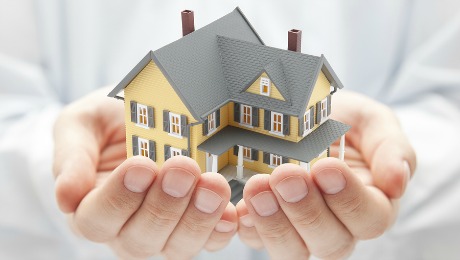 Throughout 2015, a number of forces have remained at play to assist borrowers regain the equity in their homes. Interest rates have remained historically low and a number of special federal programs that were created post-housing downturn have been adjusted and extended. Remember, each month, part of the mortgage payment is applied towards the balance of the loan while another part goes towards paying off the interest that was charged on the loan total. As a borrower methodically pays off the loan, equity is being accrued. Over time, as the borrower make house payments, he or she owes less on their loan and owns more of the home itself. Over and above the principal, taxes and interest, equity indicates the amount of money the home buyer has directly invested towards the purchase of the property.
After the economic downturn, millions of Americans lost equity on their homes as home values dipped – that's why the recent news from CoreLogic is such a positive development! The phenomenon of negative equity is often referred to as being "underwater" or "upside down" – in essence, a borrower ends up owing more that their home is worth. This can happen when a property's value drops, a homeowner gets into debt, misses mortgage payments or any combination of those circumstances. According to CoreLogic, a major provider of global property data and analytics, for the first quarter of 2015, there were 254,000 properties in the U.S. that regained equity. CoreLogic's analysts revealed that this news brings, "the total number of mortgaged residential properties with equity at the end of Q1 2015 to approximately 44.9 million, or 90 percent of all mortgaged properties."
Compared to the closing or fourth quarter of 2014, this brings the number of homeowners holding underwater mortgages down by 4.7 percent. Although there are still around 5.1 million residential properties in the negative equity status, which breaks down to 10.2 percent, the news is still very good! Please compare those figures to where things stood after the first quarter of 2014, when there were 6.3 million homes, or 12.9 percent underwater. This significant decrease marks a year over year decline of 1.2 million, or 19.4 percent.
In looking at the national aggregate value of negative equity among homes in negative equity status, the total was $337.4 billion at the end of the first quarter of 2015. This reflects a drop of $11.7 billion from the fourth quarter of 2014 when that figure was $349.1 billion. This trend represents an overall decrease of 13 percent in 12 months.
CoreLogic's chief economist, Frank Nothaft, reflected on the report by noting that, "The CoreLogic Home Price Index for the U.S. was up 2.5 percent during the first quarter of 2015, which has improved the equity position of homeowners." He went on to explain the 90 percent of the nation's homeowners who have accrued equity have simultaneously built up their personal wealth which, "can spur additional consumption and investment expenditures. The remaining 10 percent of owners with negative equity will find their home value rising while they continue to pay down principal on their amortizing mortgage loan."
Here are a few more noteworthy points from the report:
Five states accounted for 31.4 percent of the negative equity properties. They are: Nevada (23.1%), Florida (21.2%), Illinois (16.8%), Arizona (16.8%), and Rhode Island (15.7%).
Texas had the highest percentage of mortgaged residential properties in positive equity at 97.7 percent, followed by Hawaii (96.9 %), Alaska (96.8 %), Montana (96.8 %) and North Dakota (96.2 %).
Among mortgaged properties, those with positive equity are found at the high end of the housing market. For homes valued at greater than $200,000, 94 percent have equity, as opposed homes valued at less than $200,000, which have 85 percent in equity.
There are nearly 3.1 million underwater borrowers who've had first liens placed on their homes. According to CoreLogic, "The average mortgage balance for this group of borrowers is $229,000. The average underwater amount is $58,000."
Although most of the information gathered from the report points to a slow, but steady recovery for millions of American homeowners, there are still those who need a hand. For more information about programs designed to assist beleaguered homeowners, please use this link.
Subscribe To Our Newsletter
Sign up with your email address to receive news and updates.