Are Solar Panels Really Worth It?
November 2, 2015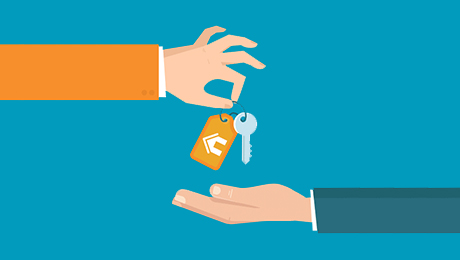 Solar panels have been around for decades and are finally getting the attention of American homeowners. Architects and home builders are frequently asked how to minimize a home's carbon footprint and increase the level of sustainability. Those looking to build new homes are much more likely to insist on materials and components that are environmentally friendly. Along with reclaimed timber floors, recycled fabric insulation, low VOC carpet and paint, solar components are one of the most requested features. With new construction, great care is often taken to angle a home's roofline in order to harness the energy of the sun. Of course, most existing homes can easily be outfitted with solar panels. But are solar panels really worth the cost?
What are the benefits of installing solar panels in your home?
The immediate takeaway is of course a reduction in the cost of utilities. Although solar panels are fairly easy to install, scores of homeowners hesitate to make that first step. The typical reasons include worries about affordability, aesthetics and the feasibility of whether or not they are really worth it. So…are they?
A study conducted by the Center for American Progress revealed that forward-thinking members of the middle class are embracing the inclusion of solar components. The center's analysts discovered that within the three states that lead in the number of solar installations, (AZ, CA and NJ) the majority takes place in middle class neighborhoods. The same study revealed that, "in addition, the fastest growing segment of households installing solar from 2011-2012 had median income ranges between $30,000-50,000."
Proponents of solar panels agree that although the initial installation may be pricey, solar panels pay for themselves over time. There are federal and state tax incentives and many local utility companies even buy back solar power from customers. Forty-three states offer what's known as "net metering" which is a system that pays utility customers for the solar power that they generate but do not consume. The federal "Renewable Energy Tax Credit" can credit up to 30 percent of the cost and installation of solar panels on your income tax. The Seattle-based firm, NW Wind and Solar confirms that, "This incentive applies to solar electric generating systems as well as to solar hot water and wind power systems."
In examining other factors that weigh in on the benefits of solar power, here's a look at a few points from a recent Movoto blog post:
Those that are using solar power in the U.S. are saving the country an average of 75 million barrels of oil each year, thus making us less dependent on foreign oil.
The same benefit from planting 200 trees is equal to installing just on kilowatt of solar power.
According to Movoto, the addition of solar components adds up to $17,000 on a home's value.
Solar users prevent around 35 million tons of carbon monoxide from being released into the atmosphere that would normally be produced by conventional energy sources.
It is estimated that the return on investment or ROI of a solar system is over 200 percent.
According to a nine-year study conducted by the Department of Energy, installing solar panels on your home can produce an average increase in its value of $5.50 per watt of energy generating capability.
With the addition of solar power, many homeowners are able to completely eliminate their monthly electricity bill.
Solar power can also be used to charge the increasingly popular electric cars.
So, even with average price and installation of a solar system ringing in at about $55,000, the overall benefits certainly appear to be worth it. Of course, the ability to give back to Mother Earth for a change, could definitely be viewed as priceless!
To check on solar power incentives in your area, use this link: http://www.pvpower.com/SolarIncentives.html