The Average Costs of the Most Common Household Repairs
November 23, 2015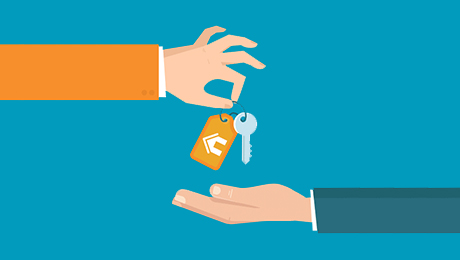 New homeowners are frequently told to plan ahead and save for an emergency fund. Even if you are handy or an avid DIY type, the suggested amount to save is from 1 to 3 percent of your home's purchase price. Some components and systems in existing homes may be living on borrowed time, such as roofs, HVACs and kitchen appliances that are past their prime. Damage from intense weather and natural disasters can also create the need for unforeseen repairs. New construction properties are not immune to issues either, which is why everyone should have some cash squirreled away for household repairs.
The folks at houselogic.com have recently reviewed the "Most Common Household Repairs and Their Costs." Here's a look:
Running toilets are a frequent problem and many homeowners just choose to jiggle the handle or manually tackle the problem with each flush rather than fix it once and for all. In addition to wasting water, a running toilet is annoying. Leaky fill valves are usually the root of the problem and very simple to replace. The replacement parts cost around $11 to $23 and it's a 2-hour job. Of course you can always hire a plumber, which will range from $50 to $200.
Leaky kitchen and bathroom faucets are another recurring issue for homeowners. As with the toilet valve, eliminating this form of water torture from your life is pretty easy. Depending on the age and model of the faucet, either an O-ring, rubber washer or faucet cartridge will need to be replaced. They are relatively inexpensive, ranging in price from $2 to 30 bucks. If you can't handle this yourself, Joe the Plumber will charge around $100-$300.
From shaking and squeaking to warped blades or a burned out motor, ceiling fans just don't last forever. Hiring an electrician to install a new one could cost you anywhere between $50 and $200. Fortunately, the newer ones are very self contained and a snap to put into place. Very simple ceiling fans start at around $55 and depending on how elaborate the features and materials are, they can sell for up to $1,000.
The interior of a home takes a lot of wear and tear. In no time at all, walls that were once fresh and unblemished can take on the appearance of the crater-filled face of the moon. Little dents and scratches are fixable with some spackle and paint. However, larger areas and outright holes, require a bit more expertise. According to the survey from houselogic, for a job like this, "Painters charge $25 to $62 per hour for labor or $2.68 to $4.60 per square foot including materials." The labor hours can add up in a hurry due to the amount of time it takes to repair, dry and finally paint. To DIY, consider that you will need spackle or drywall compound, paint, brushes, rollers, a drop cloth and smoothing tool. The price could start at around $22 and end up at $100. However, it is more economical to take care of simple jobs yourself:
A cracked tile can ruin the look of an entire floor. The good news is that replacing damaged tile is not an impossible task. An experienced floor technician should be able to handle the job in two hours or less-provided you have some spare tiles. Labor will likely run around $30 to $125 per hour. In addition to extra tiles, grout and a grout tool are necessary. Materials should not cost more than $20 per square foot.
Like they say, nothing lasts forever, especially bathroom caulk. A tube of caulk costs anywhere from a buck to $4. Replacing old caulk around tubs, sinks and showers is a very important issue to address so serious mold, mildew and wood rot problems are avoided in the future. The houselogic survey estimates that it would take a handyman about an hour to remove and replace worn caulk around a bathtub, with labor running, "$30 to $125 per hour; with possible $150 to $350 minimum charge for a handyman."
Many homeowners just learn to live with some problems that are actually fixable, such as doors that are out of alignment. Rather than ignoring the problem, there are two quick fixes. A door can become unaligned when a house moves and settles on its foundation. This leads to squeaky hinges and doors that stick and don't close properly. Placing wooden shims to frames and hinges can get doors back into alignment. It also helps them to open and close easily once again. Houselogic estimates this job would take an hour, with $5 in material and labor costs between $30 to $125 an hour.
Whether you choose to hire a handyman for your home repairs or not, it's nice to have an understanding of the usual problems that can arise. Here's a great book to help you keep your home in shape:
Black and Decker-The Complete Photo Guide to Home Repair – With 350 projects and over 2,000 photos, this one is one of the most comprehensive home ownership guides around. According to reviewers, "It's the hammer and nail equivalent to the Betty Crocker cookbook" and "It's as good as it gets" and an "invaluable resource." Perhaps you will agree.
Subscribe To Our Newsletter
Sign up with your email address to receive news and updates.