Realtor.com Names 10 Easiest Cities to Buy a Home
December 7, 2015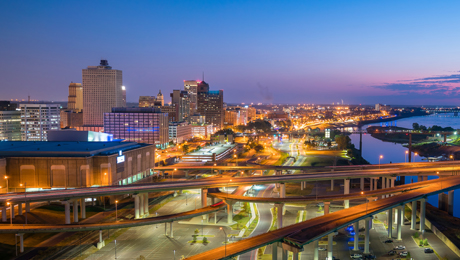 Finding a home that is both affordable and desirable may be easier said than done. In some areas of the country, inventories are low, making it tough to find a home with the features you want at the price you can afford. In other regions, there may be more affordable options, but the vast majority are deemed, "in need of a little TLC." In an effort to assist hopeful home buyers in identifying where they will have the best luck, Realtor.com recently created its EasytoBuyIndex. The tool examines the 50 largest metros in the U.S. in order to find the easiest locations to buy a home.
A number of factors were taken into consideration for this index. Cost was an important aspect, but not the only one. Areas were analyzed to gauge the local price ranges for insurance, taxes, and the supply of affordable inventory. Another item to nail down is whether or not a metro is more of a buyer's or renter's market.
After reviewing the data, 10 cities stood out as the easiest places in which to buy a home.
Realtor.com's chief economist, Jonathan Smoke, noted, "These are healthy markets, firmly in recovery mode, but they offer more choices and great affordability, also have higher relative levels of inventory and mortgage rates that are equal to or better than the national average rates."
It is worth noting that none of the metros in the west made the cut, and only one in the northeast. The front runner was definitely the midwest, with five of that region's metro areas scoring high on the list.
The top ten cities are:
Indianapolis, IN
Memphis, TN
Virginia Beach, VA
Birmingham, AL
Cincinnati, OH
Pittsburgh, PA
Atlanta, GA
Cleveland, OH
Detroit, MI
Columbus, OH
Let's take a look at a few of these cities to see what sets them apart.
Indianapolis, IN
How about living in a city whose cost of living is almost 17% less than the national average? The jobless rate here is on the decline as well and the average list price for a home is $119,900. The quality of life in Indianapolis is enhanced by the presence of an outstanding system of parks and trails, ten sports teams, countless venues for shopping, dining, and entertainment, plus the city's treasure, Canal Walk. Numerous Fortune 500 companies have their headquarters here, along with a variety of scientific and high tech companies. Realtor.com reports that the average cost of a monthly mortgage here is just $670.00!
Memphis, TN
It may be known for the blues, but home buyers in Memphis can enjoy a lower cost of living than other TN residents. Since its population increased by 10,000 over the last decade, the employment picture looks solid. Home prices are reasonable too, with the average list price closing in at $139,900. In the city whose motto is: "Beautiful in every direction," house hunting is a treat these days!
Virginia Beach, VA
Yes, it is a resort city, however, compared to other similar destinations, homes are highly affordable here. Realtor.com's data reveals that the average list price in the Virginia Beach area is $295,000. Although it's famous for the 3-mile long boardwalk along the Atlantic, the city is also also home to state parks, protected beach areas, three military bases, a number of large corporations, two universities, several headquarters for international firms and numerous historic sites. It helps that the local economy is growing and the unemployment rate is a low 4.7 percent.
Cincinnati, OH
As Ohio's largest metropolitan area, Cincinnati is surprisingly affordable and boasts a cost of living that is 7.3 percent lower than the state average. It is home to more than ten colleges and universities, nine Fortune 500 companies, a ballet, symphony, opera, and hosts the nation's largest Oktoberfest each year. The latest findings from Realtor.com reveal that the average Cincinnati homeowner pays around $702 for a monthly mortgage and that $129,900 is the median list price.
Pittsburgh, PA
As the only city from the northeast that made it into the top ten, the Steel City has one of the lowest costs of living in the country and an attractive average list price of $149,900. The City of Bridges has been on a self-improvement kick in the last few years and its dedicated residents and city planners have diligently worked to improve quality of life incentives. That explains why nearly 1,600 biotechnology, health care, and software companies have recently moved in. Thanks to the creation of new parks, trails, and a revitalized downtown, Pittsburgh was ranked #1 by Forbes in 2010 as "America's Most Livable City."
Subscribe To Our Newsletter
Sign up with your email address to receive news and updates.