Closing Costs Lower Than a Year Ago
December 9, 2015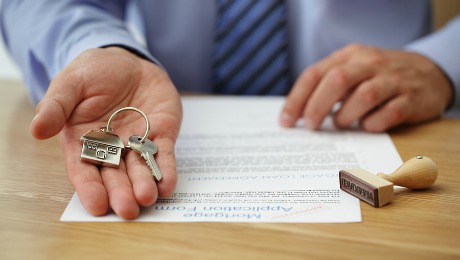 More good news from the home buying front! The cost of buying a home has gotten a little more affordable thanks to the fact that closing costs are down. Compared to one year ago, the costs associated with closing on a home purchase have dropped by an impressive 7.1 percent. A recent story on Bankrate's blog revealed that in 2014 the average closing costs totaled $1,989. Now, they are holding right around $1,847, which is certainly a welcome development for soon to be home buyers.
In order to calculate this trend, Bankrate obtained good faith estimate (GFE) data from ten lenders doing business in the nation's largest metro areas. The hypothetical cost of a single-family home was calculated with a 20 percent down payment on a $200,000 home at a loan-to-value rate of 80 percent and assumed the buyer had excellent credit.
Let's note that a GFE is a quote required from mortgage lenders, which provides prospective home buyers with details regarding the estimated approximation of closing costs incurred through a home purchase. In an effort to accurately convey what the buyer's financial responsibility will be, the GFE must be given to the buyer no more than three days after the loan application has been submitted.
Along with giving the buyer details about all of the costs required for the home purchase; the GFE is considered a standard measure for prospective buyers. It is a useful means to compare quotes from several different mortgage lenders. Since there are differences in closing costs that vary from county to county and state to state, prospective buyers should hire an experienced real estate attorney to insure that everything is in order. Closing costs include all of the expenses incurred during the sale of the home and the expenses required to implement a mortgage. As a potential buyer, it is best to wait and see what the estimated settlement costs are before signing any loan contracts.
The Bankrate data showed that average origination fees were down by around 22 percent.
According to the survey, "nationwide, the average origination fee declined 22 percent to $1,041 and the average third-party fee rose 22 percent to $807".
Origination fees reflect charges from where the funds for the home purchase come from, which is the lender. On the flip side, this year's average third-party fees went up by almost 22 percent. Third-party fees are the charges for items such as credit reports and appraisals. For the purpose of this survey, please note that the following were not included: title insurance, title search, property taxes, property insurance, homeowners' association fees, interest and other prepaid items. It also did not include mortgage insurance premiums on FHA loans.
A branch manager for a bank in White Marsh Maryland, Michael Becker, observed, "My best guess is that third-party fees went up because of inflation and an increase in the cost of providing those services. Origination fees probably dropped because of a drop in mortgage rates."
To better understand his point, here's a quick look at the variety of expenses associated with third-party closing costs. Please note this does not reflect a complete list of closing cost charges. Also there are fixed expenses that cannot change at closing, charges that can increase up to 10%, and costs that can change slightly prior to closing.
There are one-time fees that are paid once only at closing and are referred to as "non-recurring" closing costs. Here is a partial list of expenses those may entail:
attorney fees
home inspection
recording fees
notary costs
wire fees
state, county, or city transfer taxes
natural hazard disclosures
title policies
document preparation
Another type of fee buyers are faced with at closing are "recurring closing costs." Those are charges that will be due periodically. A few examples of recurring costs are:
home owner's insurance
prepaid interest
flood insurance (if applicable)
fire insurance
pest policies, such as a termite contract
property taxes
Bankrate's survey results reported that Hawaii's closing costs were the highest, at $2,163. Next was New Jersey with $2,094 and Connecticut came in third with $2,033. The least expensive states in which to close on a home were, Ohio at $1,613, Idaho at $1,682, Wyoming at $1,689, Utah at $1,697 and Maine at $1,727.
Subscribe To Our Newsletter
Sign up with your email address to receive news and updates.