National Median Home Price 6.5% Higher Than a Year Ago – What Does This Mean for Home Buyers?
December 14, 2015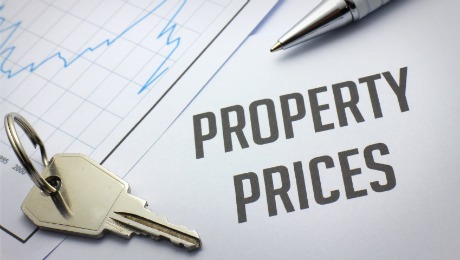 In late July, a news story in the professional online periodical for Realtors, RealtyTimes, reported that the nation's median home price has made significant gains. The National Association of Realtors confirmed that the figure is up to $236,400. That represents a 6.5 percent gain in the y-o-y comparison and is well above the peak price that was reached in July of 2006, which was $230,400.
For home buyers, this should be positive news, even if it means they will be paying more than in years past. In light of the turmoil our housing industry has undergone, a higher median home price indicates that demand for housing is strong and property values are increasing. However, affordability remains high as well, meaning that despite increases in home prices, it is still relatively affordable to purchase a home in today's market, thanks to mortgage rates that have remained near historic lows.
This is good news for sellers as well. Now that home values are on the rise, more sellers can feel comfortable listing their properties and will likely have a better chance at selling their homes for a profit. In years past, many homeowners who purchased at the height of the market were reluctant to sell, as they knew they would inevitably have to take a loss.
Now, of course depending on where you live, a home in the $200,000+ price range may sound great, or maybe not. For example, the RealtyTimes piece cited a Forbes magazine article, which named the country's three most affordable cities. They are: Birmingham, AL; Knoxville, TN and Buffalo, NY.
It was mentioned that finding a home in those locations for below the current median would be absolutely doable. However, there's a lot more territory to cover here in the United States. It was also noted that the national median household income is $55,132 and to buy a home at the current median price, "a buyer would need to earn a salary of $47,253 to afford it." That estimate takes into consideration that the buyers would put 20 percent down.
In metro areas where the economy has picked up quickly, but momentum in the housing market has been slow, now would be a great time to buy. For example, the Dallas-Fort Worth area job market is booming yet the median sales price has held around $206,438. When you compare the median household income there, which is $72,400, a home is a real bargain! Cities in the Midwest such as Cleveland, Milwaukee and Minneapolis are also extremely affordable for home buyers.
The hotspots for higher home prices appear to be concentrated in California, New York, the Northeast and mid Atlantic states. San Francisco remains the priciest choice of all. To afford a home at the current median home price in the area, a San Francisco home buyer would need an annual salary of $141,417. New York City is the next most expensive, with Los Angeles coming into the third spot. Interestingly enough the affordability margin between NYC and LA is a paltry $159.00!
Subscribe To Our Newsletter
Sign up with your email address to receive news and updates.