Frequently Asked Questions About Jumbo Mortgages
December 28, 2015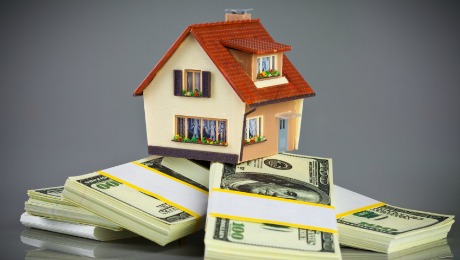 Have you heard the term, "jumbo loan" and are not really sure what it means? These types of mortgages are referred to as "jumbo" because they exceed the conforming loan limits set by Freddie Mac and Fannie Mae. A jumbo loan may also be known as a "non-conforming" loan. They are often used to purchase more expensive properties and vacation homes. Here are several frequently asked questions that hopeful borrowers often have when it comes to jumbo mortgages:
What are conforming loan limits and do they vary from state to state?
For loans backed by Fannie Mae and Freddie Mac, loan limits were established in 2006 and remain unchanged. The current loan limit for a single-family home is $417,000. That means that any loan for more than $417,000 is viewed as a jumbo loan. However, that limit can vary depending on the county-there are about 200 counties where the loan limits are more due to higher home prices. For example, in Alaska, Hawaii, Guam, and the U.S. Virgin Islands, the limit is $625,500. The limits in other high cost areas range from around $729,750 to $938,250.
How can I find out what the loan limits are in my county?
Use this link for a map that details each state's requirements: http://www.fhfa.gov/DataTools/Tools/Pages/Borrower-Assistance-Map.aspx
Do jumbo mortgages have more affordable interest rates?
As a rule, the interest rates for this type of financing are higher than for a conventional mortgage. Since these loans are for larger sums they come with additional risk for the lender, thus the higher interest rate.
Are jumbo loans always 30-Year Fixed Rate loans?
No, they are also available as a 15-Year Fixed Rate loan and as an ARM or adjustable rate mortgage.
I would like to know the benefits of an ARM jumbo loan-what are they?
Borrowers considering jumbo loans can save hundreds of dollars a month by choosing an adjustable-rate mortgage. That's because an ARM will typically come with lower interest rates than a fixed-rate mortgage. That's why the so many of jumbo borrowers choose ARMs over conventional fixed-rate loans.
Am I limited to purchasing a single-family home with this type of mortgage?
In addition to single-family homes, a jumbo loan may also allow borrowers to buy second homes and personal investment properties.
Is it easy to obtain a jumbo mortgage?
If you have excellent credit and a manageable amount of outstanding debt, then-yes. A good credit score is anything over 700. The monthly mortgage payment on a jumbo loan should not exceed 45 percent of your pre-tax income. You will also need to present proof of income and document two years of income history when applying for a jumbo loan. Be aware that for this type of financing, you will typically need a 20 to 25 percent down payment. Mortgages over $1 million can require up to 30 percent down. A lender will want to see that you have enough money saved to cover housing expenses in case of an emergency. They will typically require 6 to 9 months of cash available to cover the monthly principal, interest, taxes, and insurance payment, also known as PITI (principal, interest, taxes, and insurance).
Subscribe To Our Newsletter
Sign up with your email address to receive news and updates.