Your Guide to Cash-Out Refinancing
January 4, 2016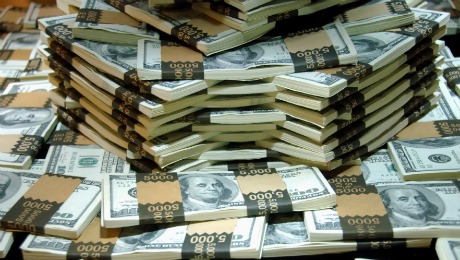 Homeowners who have dutifully made their mortgage payments each month often have the option of exchanging some of their home equity for cash. Let's face it; from college tuition, to debt consolidation, to home repairs to a well-deserved vacation, at some point, we could all use a lump sum of cash.
What is it?
Cash-out mortgage refinancing is one way for homeowners to obtain cash. It essentially means replacing a current mortgage with a larger one. The amount of accrued equity dictates the amount that the homeowner is eligible to take out. Although taking on the responsibility of a larger loan amount may sound risky, it is usually not a problem. That's because over time, most homeowners who have stayed current on their payments are in better financial shape than they were when they initiated the loan in the first place. Most lenders require a homeowner to have the loan for at least one year before they will be granted a cash-out refinancing loan. This is what's known as a "12-month seasoning period."
How much cash can be taken out?
The amount that the homeowner will be allowed to take out is based on the value of the home. Most cash-out refinancing programs allow a homeowner to refinance up to 80 percent of that amount. Here is an example: If your home is valued at $200,000, you're allowed to refinance up to 80 percent. (FHA loan holders may be allowed up to 85 percent) That amount would be $160,000, and if you just owe $130,000 on your loan, then you could take out $30,000 with a cash-out refinancing mortgage.
Is this a good idea?
When interest rates are low or if you have the option of changing the terms of your loan, for example, extending them to a longer payback period, then refinancing may be a good bet. Before agreeing to a refinancing program, confirm what all of the costs will be. Typically, fees for cash-out refinancing are more expensive than those for traditional rate and term refinancing loan programs. An article from RealtyTimes notes that, "Fannie Mae's Loan Level Pricing Adjustment (LLPA) matrix shows that for a borrower with a 679 credit score, it costs two points more to do a cash-out refinance to 80 percent of the home value than it does to do an ordinary refinance to 75 percent.
What about taxes?
Some homeowners are under the impression that they will be taxed on the cash that is taken from their home's equity. This is not true because although they do get a lump sum of cash, they are also committing to a larger mortgage, which is not subjected to income tax. On the flip side of things, a cash-out refi is tax deductible since it is not viewed as income. A TruthAboutMortgage blog spot reports that, "Although there are limits of $100,000 ($50,000 if married and filing separately), so if you pull $150,000 cash out, only the first $100,000 is fully tax deductible." Should the borrower use, let's say, $50,000 of that amount to improve their home with a renovation or addition, then that portion would be deductible via the "Home Acquisition Debt" and the remaining $100,000 would be deductible under what's known as "Home Equity Debt." For the finer points regarding these types of scenarios, always go over all of the details with a CPA prior to committing to any type of refinancing program.
Can I get a cash-out refi if I already have a second mortgage on my home?
This could make it difficult; however, it is not impossible. Since mortgages are ranked in order of seniority, the financial institution that holds the second mortgage would have to approve the refi for a cash-out program.
Since I was already approved for the mortgage the first time, will I have to provide financial records again?
Absolutely. Situations change which is why submitting proof of income, credit score, outstanding debt, and so on, is a necessary step to prove that you are capable of paying off the new loan. You will likely have to have the property appraised as well to ensure that it is holding its value and at least worth the amount of the cash-out. Lenders examine all of these factors to ensure that your monthly house payment, including insurance and property taxes, will not exceed 36 percent of your monthly income.
Is a cash-out refinancing mortgage like a bonus for being a good borrower?
No, it is simply another mortgage that YOU will be responsible for. If you discover that due to a solid payment history that you qualify for more than you thought, resist the temptation to take it. In the long run, you will be responsible for paying the funds back, so be realistic and try to get by with the minimum amount. It would be different if you had a crystal ball, but since it is impossible to know what the future holds, it is always better to proceed with care when it comes to financial commitments.
Subscribe To Our Newsletter
Sign up with your email address to receive news and updates.