Corporate Retreats Making a Comeback
January 11, 2016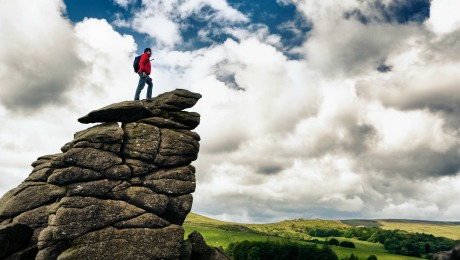 Do you ever wonder what became of some of those MacMansions and palatial estates that were so popular before the housing bubble burst? These days, quite a few of them have been rediscovered and reinvented to serve as corporate retreats.
For many large corporations it makes much better sense to invest in a permanent facility that will serve as a site for special events, seminars, team building exercises and recreational getaways for deserving employees. Since many of these properties are somewhat secluded and nestled in spectacular natural settings, they also make the perfect place to get those creative juices flowing.
Case in point: the former Huntsville, TN estate of Ronald Reagan's chief of staff, Howard Baker, which has become the corporate retreat for Knoxville-based Gulf and Ohio Railways. Its founder wanted a place where he and his employees could share ideas, network and entertain clients. The 6,800 square foot house sits on an 11 ½ acre tract and overlooks the New River tributary into the Big South Fork National River. It has turned out to be an ideal choice.
The owner, Pete Claussen, paid a mere $700,000 for the stunning estate at an auction last June. Rather than spending thousands on stuffy, sterile conference centers or expensive, upscale, far away destinations, Claussen's employees can now enjoy the permanence of this lovely mountain retreat. In a Wall Street Journal interview that covered this trend, Claussen explained, "Now we have the opportunity to do lots of things outdoors, which is better for everybody." The railway firm owner also noted that, "his high-end events reached up to $50,000 over two days, while smaller retreats cost him $6,000 to $8,000." He is sure that those types of expenses will greatly drop thanks to the investment he made in June.
Another development that is driving the trend to reclaim luxury properties and transform them into corporate facilities is fiscal accountability. Merianne Liteman, who owns a boutique planning and consulting firm that works with some of the nation's corporate heavy hitters, such as Sprint and Coca-Cola, says this type of endless spending is now looked down upon.
From coast to coast, powerful business owners are investing in these large estate properties. Most of them come with impressive built-in amenities, from the natural in the way of lakes, trails, beaches and mountains to the man-made such as equine centers, golf courses, swimming pools, spas and tennis facilities. Along with serving as a refreshing change of pace for employees, they are a winning venue for entertaining current clients and for courting prospective ones. With the right financing strategies, it may be easy for business owners to write off a portion of the mortgage via interest payments on federal taxes. It can also spur additional employment opportunities within the firm, due to the need for managers, event coordinators, grounds keepers, food service workers, and maintenance personnel.
The same Wall Street Journal story also included conversations with several other CEOs who all confirm that such an investment can pay off big in the long-term. Ed Kozel, a from executive with Cisco, is now a consultant and hosts gatherings for tech startups at his private estate in Sonoma County, CA. Kozel explains that the location is the perfect spot to, "get people out of the rat race and into an area where they can focus on teambuilding and strategy off-site." Kozel's place is less than a 2-hour drive from San Francisco. The 12,000 foot stunner includes a wine cellar, library, workout studio, tennis courts and 100 wooded acres for hiking. The icing on the cake is the fact that the home overlooks Mount St. Helena. Kozel affirms that the retreat works so well because it is both lovely and tucked away.
The Wall Street Journal piece includes several other interviews with pleased owners of corporate retreats. From British Columbia to the hill country of Georgia and Texas, it certainly appears to be catching on.
Curious about what may be available in the way of impressive properties for your firm? Here's a look at a few possibilities:
Subscribe To Our Newsletter
Sign up with your email address to receive news and updates.