New Year's Resolutions for Homeowners
January 18, 2016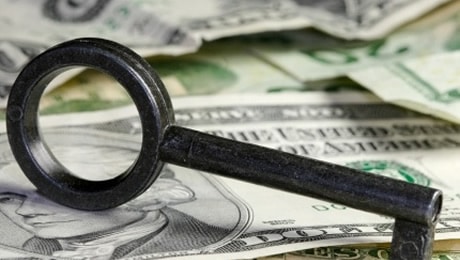 Most adults have a number of different debts hanging over their heads, such as auto loans, college loans, appliance purchases and home furnishings. However, for most, the biggest financial burdens are home mortgages. Considering that the average life of a home loan is 30 years or more, learning how to be savvy with one's finances can greatly ease the pain of this type of debt. Even better, learning how to save, consolidate debt and become a strategic saver rather than an impulsive buyer can also enable us to pay off our home loans more quickly. After years of being tied to a monthly mortgage, there's nothing like the financial freedom of owning your own home free and clear.
As the New Year rolls around, and very likely those much-anticipated higher interest rates, why not resolve to gain a firm grip on your money, your mortgage and plan financial goals for the future? The folks at the Motley Fool, a multimedia financial-services firm, gathered a few financial wizards to explain how to do better.
Improve Your Credit Score
FICO, or the Fair Isaac Corporation, has been crunching the numbers and reviewing the credit histories of millions of Americans since 1956. One's credit score can range from 300 to 850, and anything over 785 is considered high -which is desirable. Among individuals in the U.S. with credit scores, over 50 million, or ¼ of the group, are labeled by FICO as "high achievers". That means they are paying their bills on time and, as a result, have better access to cash. These individuals are also typically among the first ones granted a home loan. One's credit score is an important consideration when it comes to getting approved for a mortgage. Frequently, hopeful homebuyers fail to realize that their credit score plays a vital role in making or breaking their approval for a mortgage. Lenders go to great lengths to determine who is a safe bet as a borrower because a home purchase is typically the largest single monetary investment that most of us will ever make! FICO analysts examine and rank individuals based on 24 months of collected data. Having a high FICO score enable borrowers to secure a better mortgage. According to Matthew Frankel, aka "The Math Guy", "Having a better credit score can save you thousands of dollars in interest over your lifetime, so it's definitely worth the effort."
Be Proactive with Your Taxes
Most of us procrastinate and just hope that our tax obligations will quietly handle themselves. A better approach is to keep taxes on your mind all year. That way, you can be more aggressive about scouting out deductions and credits. Motley Fool contributor, Dan Caplinger, advises that as early as January start taking action to adjust your withholding, which will help you become more accountable for your true tax liability. This action, in turn, helps you collect more from each paycheck and still avoid interest and penalties for failing to have enough funds withheld from your pay. Another way to up the ante on your tax scenario is to improve your retirement savings. This may sound tough, however, switching to an individual IRA or signing up for automatic contributions to a workplace 401(k) can make it work. If this all sounds a bit confusing, a meeting with a financial planner may be a good idea.
Strive Harder to Cut Wasteful Spending
Change the way you spend. For example, cook at home, shop at second-hand shops, and use the public library for entertainment such as books, magazines, DVDs, and CDs. Take staycations, cancel the gym membership and work out on your own. Learning to cut corners where you can helps establish better money handling skills and gets you out of debt more quickly than just getting by. Brian Stoffer, a blogger and writer for the Motley Fool site, explained that he, his wife, and daughter tried this and: "As our spending has pared down, the amount of money we need annually has shrunk. Not only does this help grow our savings, but it lowers the amount of money we'd need to retire."
Go All Out to Get Out of Debt
Work on paying off credit cards and outstanding bills and loans. Avoid store credit cards, which have high-interest rates and stiff penalties. Longtime financial contributor, Selena Maranjian, explains that it's not easy to pay off thousands and can take plenty of extra effort. She suggests, "getting a second job for a while, selling a second car, taking in a boarder, and cutting out some big-ticket expenses, such as cable TV." Another MF staffer thinks that sometimes a career change or even additional college degree is in order to get back on the path to financial freedom. Jason Hall thinks that those in dead-end jobs should aggressively research which careers are hot and take the steps to snag a better position. According to Hall, "It can be scary to take these steps, but if you really want a better financial life, making yourself better qualified for a better career could be the best move."
For those resolved to get a better deal on their home mortgage this year, and in return save thousands over the life of their loan, contact eLEND today about our home purchase and refinance programs. Get a free rate quote today and start on the path to a better financial future.
Subscribe To Our Newsletter
Sign up with your email address to receive news and updates.